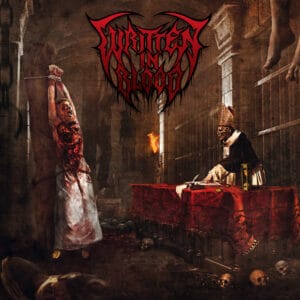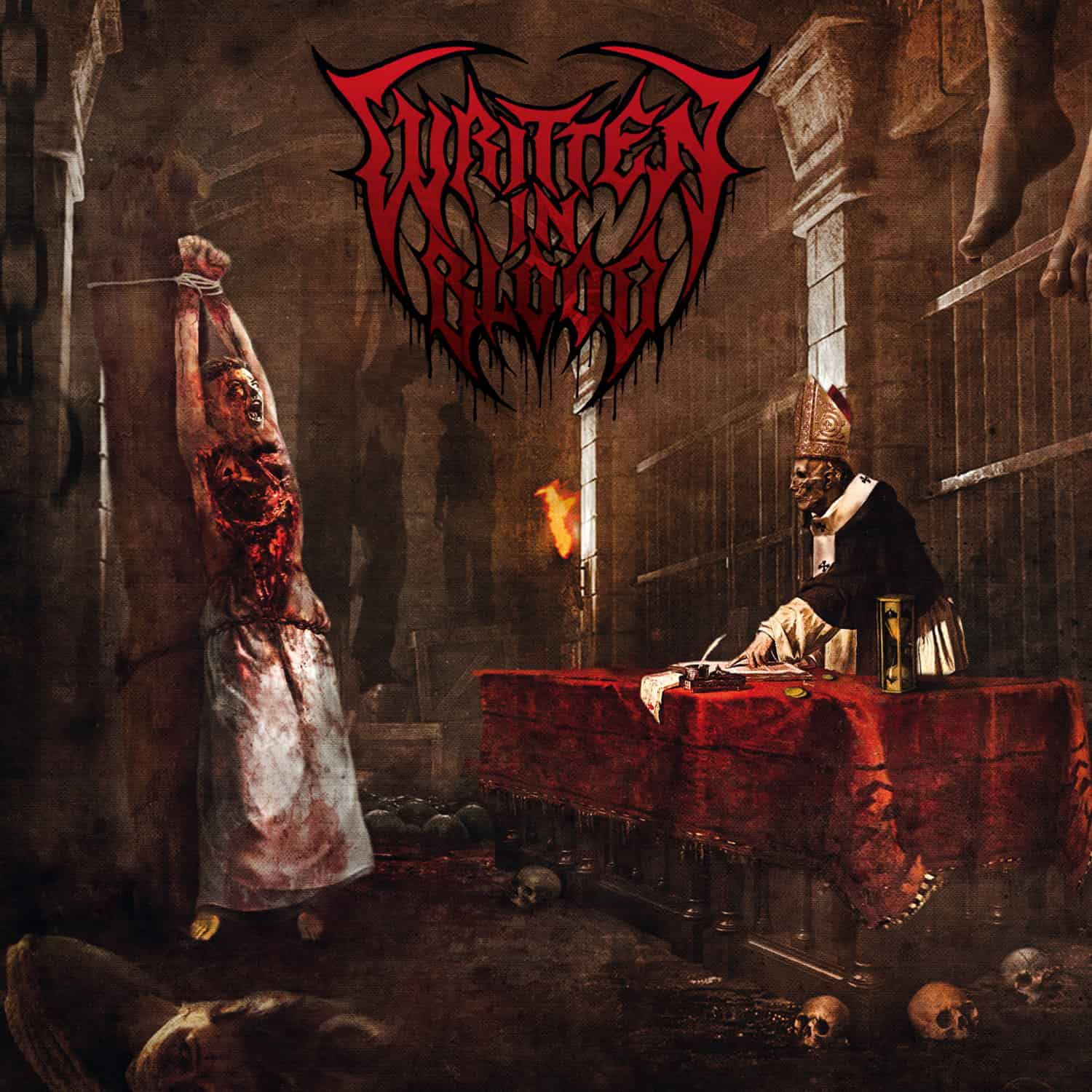 Old School Extreme Metal at its best. That's what my dear child of the night will find here with Written in Blood with, guess what, "Written in Blood," another album with the long lasting tradition of having the band name with album tittle and a track with the same name. Let's just remember that the great bands of Metal music did that in the past. The fan will notice the Old School from the beginning with "Slithering Snakes." This is the kind of album that isn't fast as hell with speed-of-light drumming, but the intent is to be heavy not fast. Being fast isn't the same thing as being heavy. A band can be fast and not heavy. "Written in Blood" is really heavy and intense. Tittle track is a great example of how Written in Blood write pungent guitar riffing with an outstanding drumming. Just the great Slayer in mind with a Black Metal vocal with some very melodic guitar lines that contrast with the pungent drumming.
One thing that comes out of the blue is the effects that the band uses in its songs. Fun fact is that ten minute grand finale "Return of the Ancient Gods" has at least two minutes of an uncanny silence which is sometimes broke by an effect. As I mentioned before the combination of the guitars and the prominent drumming are the highlights of the album as tittle track and tradition "Written in Blood" delivers my dear child of the night. Kreator "Comma of Souls" era are another band that came to mind listening to "Thrown into the Bog" by its slow and cadenced riffing combined with the characteristic double bass drumming. Following track "Witte Wieven" stands out for its cool intro with a moody keyboard that outstand with the melodic guitar duo. It's a track that goes in a typical energy crescendo until it gets. But what keeps in mind is the melodic guitar duo with some outstanding guitar phrases.
This the typical album for the fans of Old School Extreme Metal and appreciate a cadenced music. Not fast, not mesmerizing, just heavy as hell. An album to appreciate in the dark.
Written in Blood "Written in Blood" will be released on December 02nd via Trollzorn Records.
Track Listing:
Slithering Snakes
Written in Blood
Germanic
Wilde Jacht
Ghouls of the Forest
Thrown into the Bog
Witte Wieven
Heathens We Are
Return of the Ancient Gods
Watch "Ghouls of the Forest" official music video here: