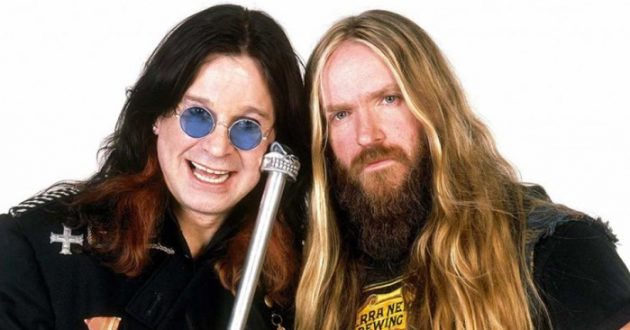 During a new interview with Classic Rock, Zakk Wylde has once again said that he isn't bothered by the fact that he has no involvement with Ozzy Osbourne's upcoming album.
"I thought he and Andrew Watt did a great job," Zakk said. "And I'm not on the new one either. Again it's Ozz and Andrew. I understand why I'm not in the studio. Ozz once said to me that he didn't want to be the lead singer in BLACK LABEL SOCIETY: 'You have your own thing now, so go to it.'
"I don't have to be involved in everything Ozz does. I'll always be there for him and Sharon. If they call now and ask me to go over to feed their dogs for three days… I'm there."
When asked if he expected to be in Ozzy's touring band for 2022, Zakk responded: "Yes, I will be. Ozz is getting himself back healthy, and then we'll be back out on the road."
During a chat with his friend Billy Morrison this past May, Ozzy shared some info on new album and also discussed what it's been like to work with Andrew Watt again after previously collaborating with the producer on Ordinary Man.
"[Andrew] goes in with a band. He gets some things going, and I'll go, 'Yeah, I like that,' 'No, I don't like that,' 'That's okay.' We've got, like, 13 [or] 14 really strong songs.
When asked if he still gets excited about making music, Ozzy responded: "Of course I get excited. It's something that's creative that I can get my head around. When I get something really special, I go, 'Yes, this is a winner.' There's one [song] called 'Patient Number Nine'. It's one we wrote about Sharon [Osbourne] and I."