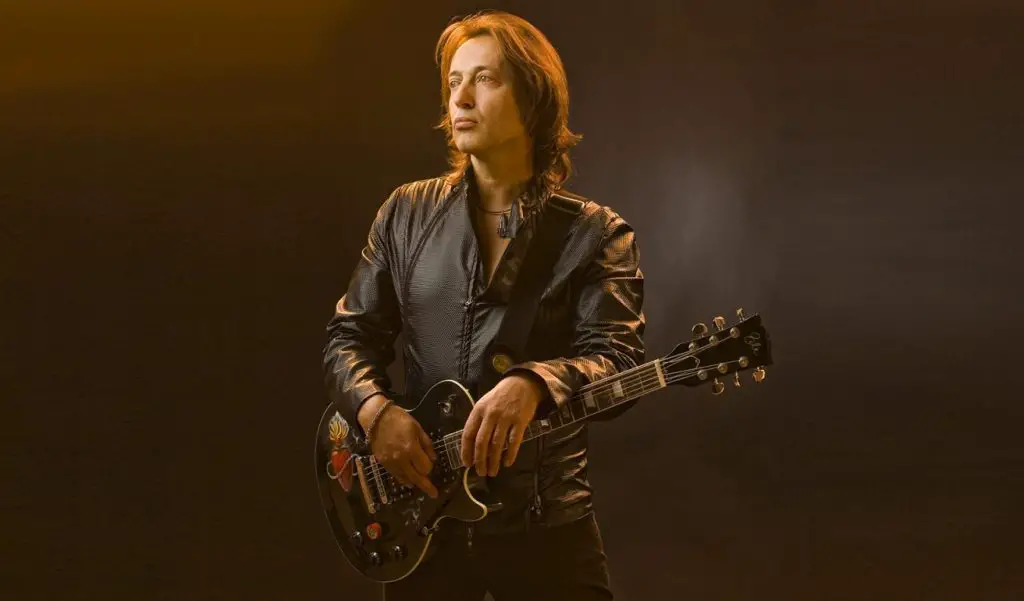 We are proud to announce that ZELE (melodic rock) has signed a publishing and distribution deal with Wormholedeath for the worldwide release of his solo album "Internal Waves of Love".
ZELE, a distinctive and unique artist, guitarist, composer and producer, brought West closer to East and enriched the western world with the spirit of Eastern mysticism and Balkan unfettered wilderness. His music has opened many doors at which others were merely knocking in vain. Today, after very successful career with the band DIVLJE JAGODE and with over 4 million albums sold, there's a huge musical opus behind him and a large list of musicians and performers who perform songs he wrote. The sound of his guitar speaks for him. His guitar solos don't exist just to be heard, they are here to be sung!
"Internal Waves of Love" contains 8 instrumental songs and two songs with vocals. Complete mix and mastering is done in Sonic Train Studios (Sweden) with Andy LaRocque (King Diamond) in January 2016. Dean Karr (Iron Maiden, Slayer, Pantera, Velvet Revolver, Ozzy Osbourne, Tool, Marilyn Manson…) recorded and directed video for the first single 'Internal Waves of Love'. Great vocal collaborations, on two songs with vocals includes great singers as Tony Martin (Black Sabbath).
"Internal Waves of Love" Track Listing:
1. Tsunami
2. Internal Waves of Love
3. Missing You
4. Aksam in Istanbul
5. Sultan of Brunei
6. Great Wall of China
7. Come With Rainbow
8. Alexander the Great
9. Millenium Refugees
10. Richard Branson's Smile