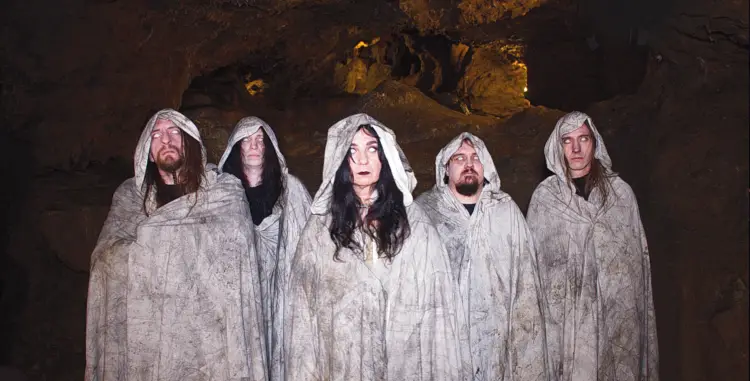 Celebrating 20 years as a band, ATRIUM NOCTIS will release their 5th studio album on 2-22-22.
For the new, symbolically self-titled release "Atrium Noctis" the formation around Hydra Gorgonia went to the Gernhart Studio of Martin Buchwalter (Accu§er, Destruction, Perzonal War, Suidakra, Tankard) to let the best songs of already released CDs shine in new splendor.
There, the songs in question were completely re-recorded, mixed and mastered for the 60-minute long-player.
All the material has been rearranged on three guitars, which gives the overall picture on the one hand more melodic possibilities but at the same time more pressure on the part of the guitars.
Several vocal tracks with screams, growls and classical vocals complete the picture coherently.
ATRIUM NOCTIS play timeless music rooted in symphonic DARK– and BLACK METAL.
Influences from classical music and carried elements from the Pagan Metal area adorn the new output with distinctive independence and special brilliance.
Massive darkness paired with a thick shot of hardness characterizes the new album.
Melancholic, sometimes hymnal and soulful passages are also part of it.
Epic and colorful nuances enrich the whole additionally fitting.
ATRIUM NOCTIS love big soundscapes and have largely broken away from the genre boundaries of Black Metal.
From the old, already convincing songs ATRIUM NOCTIS have understood to create a new dimension, which skillfully balances between hardness and subtlety:
Hard and delicate mix to a unique symbiosis!
The band members have different musical backgrounds:
They include people who have played Metal all their lives, but bring a lot of joy to other musical genres, as well as a deep black soul from Black Metal, as well as a singer with classical training and two studied musicians who are musically open to everything.
So let yourself be seduced and convinced equally by the new sound experience of the Cologne!
Read our review here.