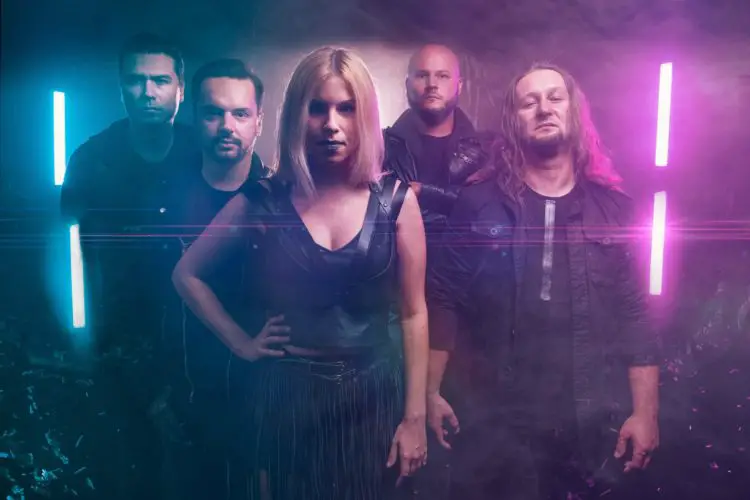 It all began in the summer of 2010 when two musicians who had already known one another from their previous musical projects – vocalist Anna Achtelik and guitarist Paweł Dylewski, decided to create the project of their dreams – a symphonic metal band that would follow in the footsteps of the greatest bands of the genre, but still remaining original and searching for their own style.
After adding additional members to the band, the first songs were created very quickly and the first shows were played at the beginning of 2012. The very positive reaction given by people attending those first live shows confirmed that the musical direction was right. The first studio record was released later that year – an EP called My Secret Place, containing four songs, and the first music video for a song called "My Memory." In the meantime, new material was being composed and the band attended multiple shows and festivals. In 2014 As Night Falls released their second EP entitled "From Grace to Oblivion" and in late 2016 . the band released their first full length LP, entitled "Embrace the Journey."
In 2021 ANF introduced 2 singles from upcoming album LP "Awareness" and on July 1st 2021 presented full album. After release party on Castle Party festival in Bolków, album received positive response.
The band has previously supported several Globally successful bands: Tarja Turunen (ex Nightwish), Liv Kristine (Leaves Eyes), Eluveitie, Antimatter, Jelonek, Proletaryat, Artrosis, and many more.

Band Members (present):
Anna Achtelik- vocal
Paweł "Siro" Siruga – bass
Łukasz Siwy – keyboard
Wojciech "Bocian" Muchowicz – drums
Band Members (past):
Łukasz Hatłas – bass
Darek Markiewicz – drums
Sławek Kępiński – drums
Paweł Dylewski- guitar
Read our review here.