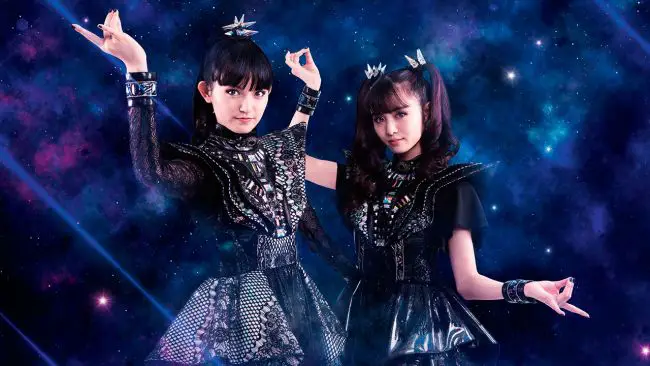 In the brand new issue of Metal Hammer, famous metal magazine run down the 50 Greatest Metal Bands Ever – as voted by its readers.
They also revealed that BABYMETAL made into Top 10.
BABYMETAL's Su-Metal told Metal Hammer: "I honestly can't believe it… especially 'of all time!' It's truly an honour to hear that people regard Babymetal in that way and it gives me more strength to do what I love. Thank you so much for the love and support!"
Moametal was asked why she thinks BABYMETAL fanbase is so passionate, to which she replied: "I myself would like to know the reason why we have an amazing fanbase! Could you be so kind to survey each one of our fans? Ha ha ha! And if you do, please make sure to share the results with me.
"One of the biggest reasons why we've been able to continue BABYMETAL is because of the pouring love and support from our fans. All our fans, people who love BABYMETAL, and our staff make up what we call BABYMETAL. Words cannot express the appreciation we have to all of those who continue to support us. We will continue to do our best!"