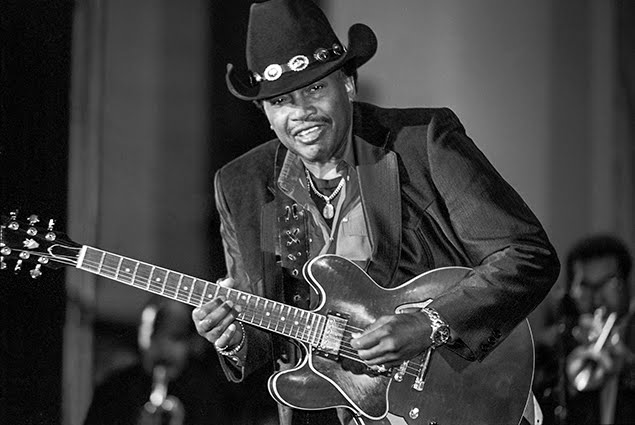 Many today's Metal kids have no clue of such an important role the blues, and all the bluesmen, played to have Heavy Metal established as we know. Not only musicwise, but also the attitude. Judas Priest's Rob Halford once said something like this "Heavy Metal is the English blue-collar workers blues."
Otis Rush is known as one of the most important Chicago blues scene, which shaped the blues into an urban music. He died from complications related to the stroke he suffered back in 2003. He was 84 years old. Otis became widely known in the 1950s when he started recording for Cobra Records. His music inspired countless bands and artists, including Led Zeppelin who covered "I Can't Quit You Baby" in Led Zeppelin I.
His wife, Masaki Rush, wrote the note:
"Masaki Rush, wife of Otis Rush announced that on September 29, 2018 Mr. Rush, one of the most influential Chicago blues artists of all time passed away due to complications from a stroke which he initially suffered in 2003."

"Known as a key architect of the Chicago 'West Side Sound' Rush exemplified the modernized minor key urban blues style with his slashing, amplified jazz-influenced guitar playing, high-strained passionate vocals and backing by a full horn section. Rush's first recording in 1956 on Cobra Records 'I Can't Quit You Baby' reached #6 on the Billboard R&B Charts and catapulted him to international acclaim. He went on to record a catalog of music that contains many songs that are now considered blues classics."

"The family requests privacy at this difficult time and will announce more details at a future date. Cards and condolences may be sent to the Rush family to the address below."

"Rush Family
c/o Bates Meyer, Inc.
PO Box 2821
Big Bear Lake,
California USA 92315"
Great music has no boundaries… Here is our respect!