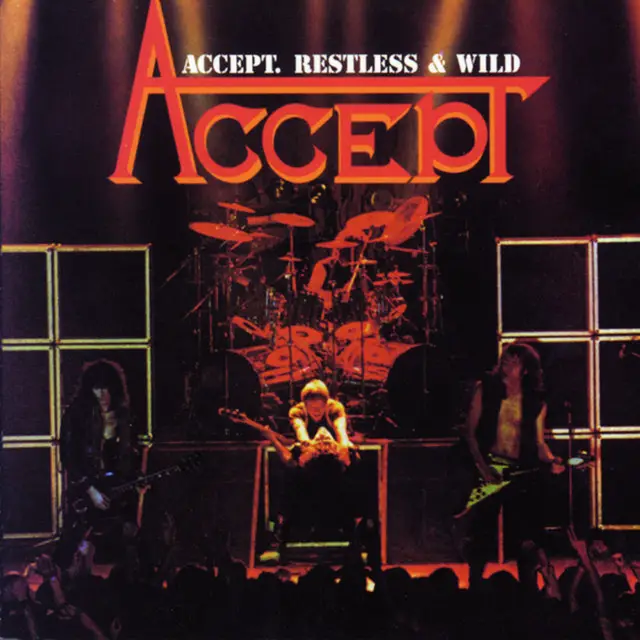 This is a series of articles I've been thinking of for some time. It is not meant to be a simple review, it is much more an analysis of albums which were a breakthrough for bands, or Metal itself. This is the criteria, the album has to be a breakthrough in the band's career, or to Metal. Most of all, here where it gets personal, all albums must have had an emotional bond.
Here is a list of albums I wish to cover. As it is a list, most of the names will be on some kind of controversy, so I would like some suggestions. Take Bathory for instance. I am aware of its importance, their contribution to the second wave of black metal, but I am not really that great fan so I don't know which album to write about. The problem is that I do not have any emotional bond with it. That being said here we go:
1) Black Sabbath – Black Sabbath
2) Accept – Restless And Wild
3) Judas Priest – Sad Wings of Destiny
4) Scorpions – Blackout
5) Venom – Black Metal
6) Carcass – Heartwork
7) Slayer – Show No Mercy
8) Iron Maiden – The Number of the Beast
9) Metallica – Master of Puppets
10) Motorhead – Ace of Spades
11) Kiss – Alive!
By now, I guess this is okay. It is a good number of albums and pretty much covers it – in my opinion, let's agree with that. Of course, when you embrace an entrepreneur like this, you must think about the time you have to dedicate on. As mine is scarce, I will not set any timetable.
I will begin with Accept's "Restless And Wild" for a very simple, and practical, reason: it is already done! I reviewed it some time ago and I had only to fit it into this purpose.
Although Accept had some remarkable songs and success during the 1980s, a few comebacks during the 1990s, and it has been active since 2009 with a new singer, I believe most people do not exactly know the band, especially in the United States. In my opinion Accept and this album are kind of a shadow in people's mind because most have heard of them but never actually listened. That was exactly the same that occurred in the beginning of the 1980s.
Well, to begin with, Accept are a German band founded in 1976 but they only released their debut album self entitled "Accept" in 1979 featuring Udo Dirkschneider's unique vocals that lead some attention to the band. The next album, "I'm a Rebel," was released in 1980, and the third, "Breaker," in 1981. To be truly honest, all those albums are a pale view of Accept could and would be. Mostly if you were introduced to the band by "Restless and Wild"! As a matter of fact they really had some moments in "Breaker," which is an appetizer for what would come. So, it took Accept four albums to be really great!
After a small search at the web I discovered that it was released in 1982 in Continental Europe and only in 1983 in the United States and UK.
I got in touch with it only in 1985, and it was a friend who bought the album and played for us. I must confess that I got stuck when I heard "Fast as A Shark" for the first time. It was something like being in the middle of a blast and being thrown to the walls! Immediately I begged to have it borrowed to make a cassette record! I remember recording all of them which was a rare stuff that time. It is very hard to explain how dear this band and album is for me! So many memories brought back, and so many feelings that it makes a hard time to write about accurately.
Accept to me means emotion, as funny as it can be! I was touched by their lyrics, feelings, anthems, and respect. They were an all male metal band that had the guts to let a woman write lyrics about sexuality on a woman's point of view! Their manager Gaby Hauke ("Deaffy") was the one who has got the credits for some songs. How about that?
I have to say that I felt Accept was my band. Let me explain. In our group of friends any friend represented a band, one was Kiss, other Judas Priest, another one Iron Maiden, and other Scorpions. I was Saxon because it was the first metal band that I discovered and really liked. Saxon to me is the power and the glory… and Accept the emotion. I am telling them now.
Back then, no one noticed that "Fast as a Shark" was kind of a breakthrough song that it would be the first speed metal song. But everyone noticed that it was the fastest ever. Well, this was exhaustively said and written! But what really called the attention were the drumming and its fast double bass line. Punk and NWOBHM bands regularly used accelerated tempo but with only one drum bass. It was a time that some bands as Saxon used to compute the speed as seen in "The Eagle Has Landed" credits. Accept were one of the first rock/metal bands to use a drum with two bass drums. And the effect is completely different.
The double bass technique
The double bass technique is not really new. Jazz musicians have been using it since the 1940s and 1950s by artists such as Ray McKinley and Ed Shaughnessy. In rock music, it got popular by drummers like Ginger Baker of Cream, Mitch Mitchell of the Jimi Hendrix Experience, Keith Moon of The Who and Nick Mason of Pink Floyd.
Stefan Kaufmann unique contribution was to speed it up, a technique that allowed bands to write faster songs. That is not a small thing. His contribution, though most people do not say a word about it, was a breakthrough due to the speed limitations the single bass drum had. The funny thing is that he did not use regularly. I guess even him was not aware of it.
Some people repute to Dave Lombardo being the pioneer. But let's not forget that the first Slayer's effort was from 1983, and Accept's from 1982.
Back to "Restless And Wild"
Another noticed difference was the fast guitar lines and their keen distortion tones which were really unusual. We supposed back than that it was the Gibson Flying Vs that made it but Metallica a little later proved us wrong.
"Restless And Wild" is an album full of surprises musically speaking. Udo's vocal duets made us think that they were using two singers, a lead and a back, but there was really only one. Udo was only using all the possibilities of his magnificent throat. In my account there were three different tones of voices all around the album. All ten songs are really different from each other. It is a rare piece of art. It is a struggle to most past and present bands to write songs that actually sound different. It was really an inspired process of songwriting.
As any landmark album, "Restless And Wild" has its controversies. Its German original cover shows a picture of two guitars burning. Somehow, when released outside Germany, someone thought it would be best to change it for a live picture of the band – in my opinion much better. This is the LP cover I have. I guess the CD follows only the original cover, which is a big loss.
"Fast As a Shark" is opened with a snippet from a crackly old children's recording of a traditional German tune titled "Ein Heller und ein Batzen" (A Farthing and a Penny). That intro was also a breakthrough itself. That mix was not usual that time. Udo's utter scream was some kind of staple. It made me absolutely love any song that had one in it. Well, the band thought it would make a humorous contrast with their heavy metal sound, and the fact that a young Dieter Dierks (in whose studio the album was recorded) was singing on the recording made it even more of an inside joke. Soon an unintended controversy arose: even though the song dated from 1830, it was a popular marching song during the Nazi era and still held that connotation for many listeners, a fact the band was unaware of at the time. And so were we.
In "Restless And Wild," Accept took aggression to another level. The fuzzy wah-wah in "Neon Nights" is simply outrageous. "Flash Rocking Man" features the most awesome use of a cowbell and a swinging rhythm hard to find in Metal bands. The lead guitar riff in "Shake Your Heads" is a killer. So simple and so catchy. Accept's guitar duo do a marvelous job with the whammy bar. Udo's gritty voice makes all the rest. Also heavy, very heavy. The speed contrast between "Shake Your Heads" and "Fast As a Shark" calls the attention to the band's creativity and skills. Wolf is especially inspired in that track. "Ahead of the Pack" just means it at all. Accept was ahead of the pack during this album. No one can deny its power and pioneer. Again the cowbell steals the attention in "Don't Go Stealing My Soul Away." The best chorus in "Restless and Wild." Another killer guitar riff. In the chorus it gets tricky and simple, but effective as everything Accept do. But the best for the last: "Princess of the Dawn." Again the guitar duo is very inspired. The leads are fantastic, and melodic. The right mix between aggression and melody. Accept are a band that deal with it very well. Wolf's interventions through the song also make it remarkable. The guy really knows how to embellish a song. And how about the plot twists in the middle? No words for them. The sick chorus in the end also bring some special emotion.
In my opinion, that Accept's masterpiece was one of the most influential work in the history of Metal. The number of bands which drank from its inspiriting fountain made Accept's way of playing metal the synonym of German metal band. Because of it "Restless And Wild," and most notably "Fast As a Shark," a subgenre of Metal, speed metal, was born.
Track Listing (LP, because it is cool!):
Side 1
Fast As a Shark
Restless and Wild
Ahead of the Pack
Shake Your Heads
Neon Nights
Side 2
Get Ready
Demon's Night
Flash Rocking Man
Don't Go Stealing My Soul Away
Princess of the Dawn
Watch "Fast as a Shark" video here: