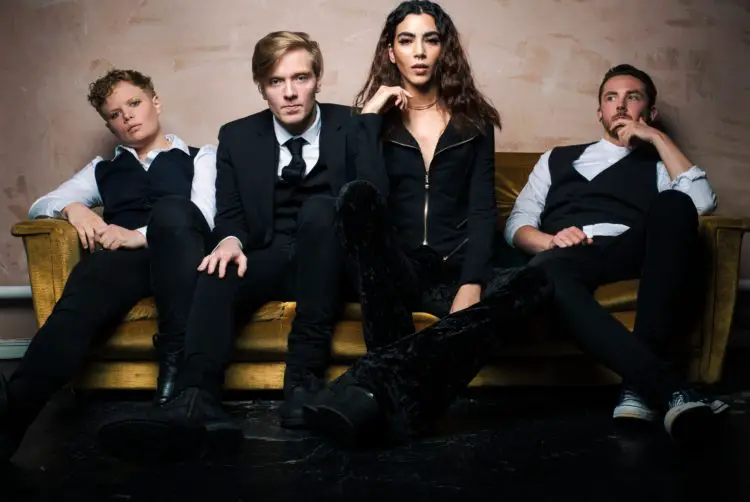 "TenTimesTwo" is CELESTIVL's first full length album, and over the course of nine tracks, displays the sheer breadth of their music, from the upbeat, trance-like "Sabrina (I'll Cover You)" and" Spires," to the ferocious, and unapologetically heavy "Blasphemous," to the monolithic symphony-in-one-movement: "TenTimesTwo."
The album was produced by Youtube star Jonathan Young, who currently has just over 1.3 million subscribers, and he has provided this album with a crystal clear, modern feel, allowing CELESTIVL to take their sound to the next level, with more powerful orchestration, blistering solos and bigger choruses than ever heard before in their music.
The "TenTimesTwo" album also marks the first appearance of drummer Louisa Scarff, and bassist Andy Morris, both of whom have worked incredibly hard in the recording process of this album, putting their own unique touches on it, complementing the songwriting, guitar playing, and orchestration of Daniel Carpenter, and the vocals of Saneeta Ram. This release truly redefines what CELESTIVL is, giving a clear sign of what is to come. "TenTimesTwo" is not to be missed.
Read our review here.