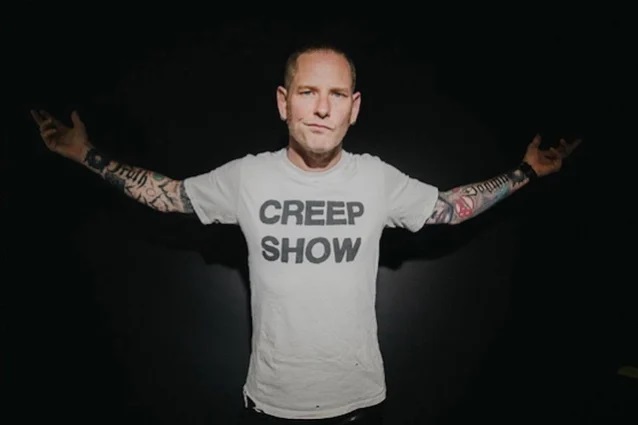 SLIPKNOT and STONE SOUR frontman Corey Taylor will release his debut solo album, CMFT, on October 2 via Roadrunner Records, but in a new interview with KAAOS TV, he revealed that he already has plans for another solo record.
He said about his upcoming release (watch interview below): "The only thing I really wanted to do on this album was put the best songs forward, cause I've got enough material for three or four solo albums, but I wanted this first album to really have that impact.
"[I wanted] to put the best songs on there, put the best foot forward and really show something that I've never shown the audience before."
Asked about if he had plans to tour the record, Taylor said:"Actually, we're gonna do what we can with the rest of this year solo-wise. Next year, hopefully once things get back to normal — knock on wood — I'll finish up the SLIPKNOT tour cycle, wrap that up, and then after that, probably go in and record my second solo album and then go out and tour on two albums instead of just one."
The first two singles from the record, "CMFT Must Be Stopped", accompanied by a wrestling-themed music video, and "Black Eyes Blue", have recently been unveiled and can be seen and heard at this location.