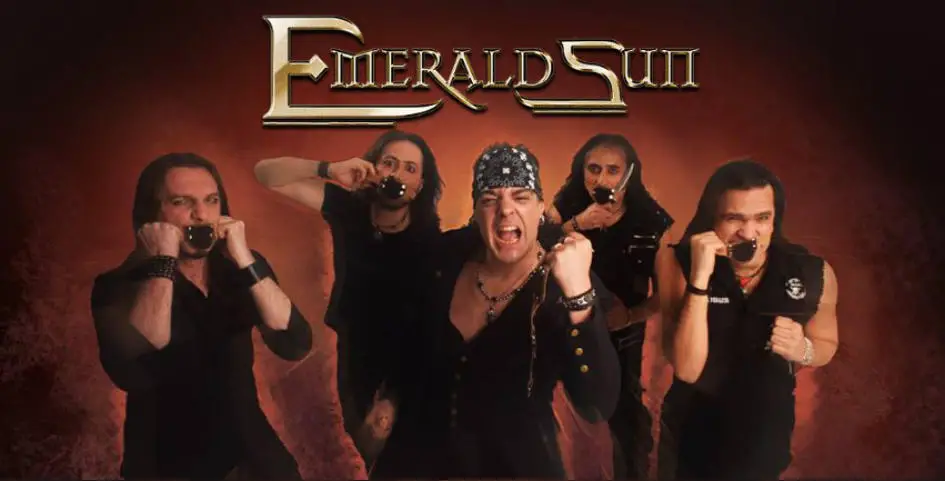 Following their last album "Metal Dome" from 2015, the Greek band Emerald Sun, founded in 1998, now present a fireworks of power metal in form of their forth album, looking for their equals.
On "Under the Curse of Silence" the band goes at it full steam ahead. Properly produced by current RAGE guitarist and studio expert Marcos Rodriguez, the eleven album tracks blast from the loudspeakers like there is no tomorrow.
Singer Stelios "Theo" Tsakiridis knows how to command the full range of a classic metal vocalist demonstrating his skills not only in up-tempo hits like "Kill Or Be Killed" or "Weakness And Shame," but also with slower tunes like the wonderful rock ballad "Journey Of Life" or the bonus track "La Fuerza Del Ser" sung in Spanish.
A special highlight is the crashy "Blast" featuring RAGE frontman Peavy Wagner for which a video clip will be released when the album comes out.
Emerald Sun will play several live shows this year giving proof of their driving metal expertise and stage experience. Among others, they are going to fire up their fans at the Metal Diver Festival in March together with RAGE and  Firewind.
Emerald Sun get the idea of epic power metal in all its facets and demonstrate again on "Under the Curse of Silence" their significance in the international and especially Greek metal scene.
Read our review here.