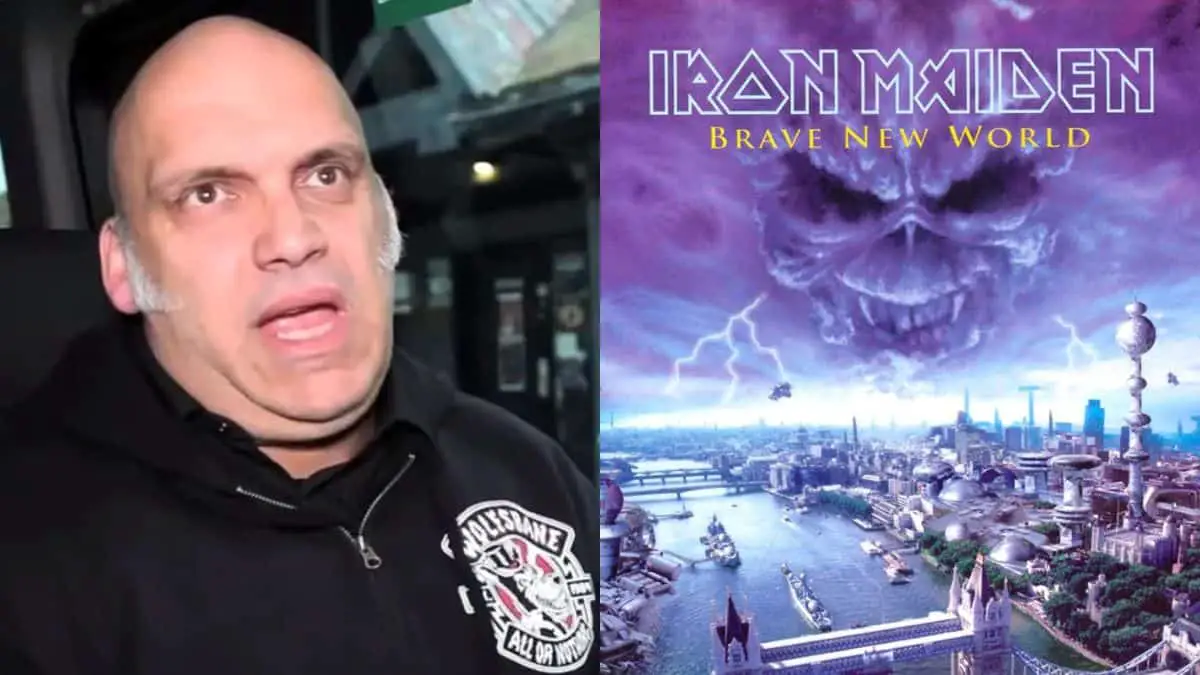 Former IRON MAIDEN frontman, Blaze Bayley, underwent a whirlwind of emotions when he first listened to the band's Brave New World album. This was the first album after his departure from the band and marked the return of Bruce Dickinson.
Bayley has admitted that it was a heart-wrenching experience for him, leading to tears, as he grappled with feelings of loss and displacement.
"Let's face it, Bruce Dickinson is the absolute benchmark of what it is to be a heavy metal frontman," Bayley said in a new interview with Metal Hammer. "He's one of the greatest singers and performers in any genre of music, and he's just left your favourite band and they've got this idiot from Tamworth in? A lot of fans hated me on principle. There is a percentage of fans that still hate me. There are some people who have never even heard me, but still hate me because I'm not Bruce."
When asked how he felt after his departure from MAIDEN, Bayley said: "It was horrific. I'd be making all these plans for my solo career: 'I'm going to come back with a new project, I'm going to use everything I learned from MAIDEN and from songwriting with those guys, it'll be incredible.' And then a couple of hours later, I'd be sobbing. I couldn't say so at the time, but I was destroyed."
Asked whether he listened Bruce's comeback album, 2000's Brave New World, Blaze responded: "Yes, [I listened to it], and I'll admit that I cried my f**king eyes out. It's a really good album, but I knew that if things had worked out differently, I would have been working in the studio with those guys, I would have been singing some of those songs. There was this sense of great loss that hit me really hard."
Despite the melancholy, Bayley's respect and admiration for the band remained unwavering. He took this experience as a stepping stone to launch his solo career.