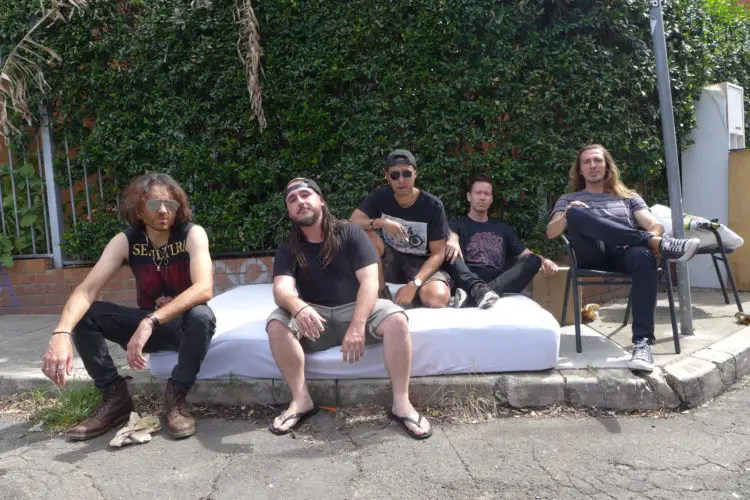 ADRIAAAN are a Metalcore/Hardcore/Trash/Moshcore band hailing from Sydney Australia. The band rose from the ashes of the former band 'The Attica Rebellion' with drummer Jonathan Soderborg, bassist Gareth Huxham and guitarist Gavin Cunningham. The trio found vocalist Adam Porth and recorded their eight-song debut album with Grammy nominated producer Simon Cohen at Studios 301 and Studio Zapata Sydney.
Dark clouds set over the band after the recording process, leaving Adam with badly damaged vocal cords followed by medical advice not to sing/scream ever again.
The pause and the time spent listening to the album made the band realize that a second guitar would be required in order to do the recording justice in a live setting.
After going through a rigorous audition process looking for a perfect rhythm guitarist and spending time with many around Sydney and NSW, they found their man, all the way from Turkey, 'Sorun Degil' frontman Ozgur Monkul aka Oz. His ability to add some meat to the sound and his versatile vocals made him a perfect fit to take the band to another level.
Now all ADRIAAAN needed was the perfect frontman. After an eight-month of auditioning, 'Lunch' Vocalist-Bassist Josh Romano came into the band's rehearsal room and blew everyone away. Josh could do it all vocally from cleans to wild growls and screams like the world is ending.
The band knew this line up was ready to kill it live and finally released their long awaited debut album 'There Will Be No Rest' independently on the 7th of February 2020.

Band Line Up:
Vocals: Josh Romano
Lead guitar: Gavin Cunningham
Rhytm guitar / Backing vocals: Ozgur Monkul
Bass guitar: Gareth Huxham
Drums: Jonathan Soderborg
Read our review here.