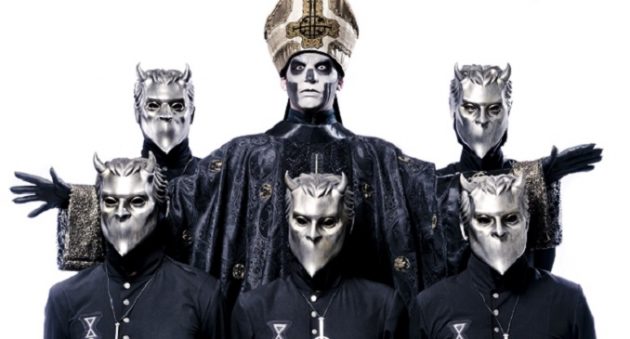 Former GHOST members are suing band's frontman Tobias Forge, who performs as Papa Emeritus for 200,000 SEK (approx. $22,000), or the amount that the court considers reasonable. The reason for the lawsuit are missing wages and allowances for several years.
In a statement to Swedish broadcaster STV, the four musicians said: "Our vocalist and former friend is trying in a subtle and shameless way to turn GHOST from a band to a 'solo project' with hired musicians."
The four musicians were offered two separate contract proposals by Forge in 2016, which they rejected as "slave agreements." That may have led to Forge's wholesale firing of the band at the end of 2016.
Martin Persner, who recently revealed himself as a former Nameless Ghoul, is not part of the suit.