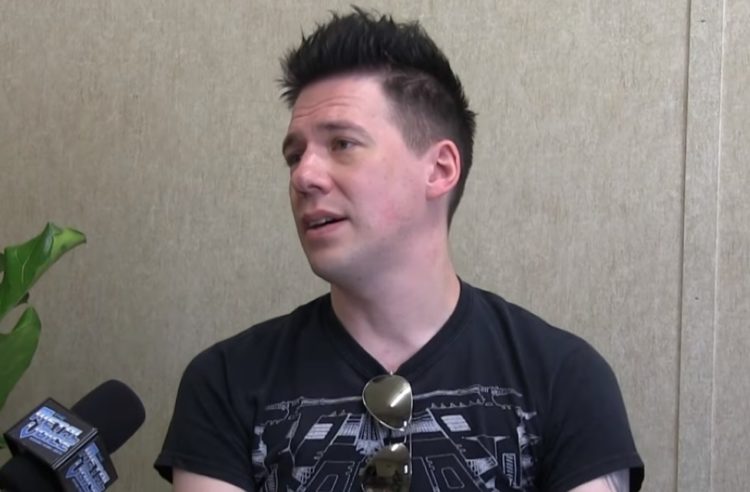 In an interview with Rock Talk With Mitch Lafon, GHOST mastermind Tobias Forge was asked if he has any interest in creating a solo album.
He replied: "As of right now, I don't have a professional inclination to do anything that would feel dramatically different from GHOST.
"It feels like, having broadened the palette, and having been able to push in songs that, before they existed, I was a little bit on the fence about – 'He Is,' for example; even the first part of 'Ghuleh' was a song that I wasn't sure this was gonna work.
"But as it did, that also allowed for a lot of leverage and a lot of clearance and a lot of basement to utilize in the real estate that you keep excavating and exploring.
"And having noticed that I can sort of get away with writing 'Life Eternal' and songs like that, it feels like, well, if I can do that with GHOST, and I can also write 'Mummy Dust' and I can write that and the other, it feels like I don't have to go someplace else.
"Some musicians do that – some musicians do it masterfully and just completely do something different with another band.
Tobias added: "I regard my writing and my form of expressing myself a little bit more similar to QUEEN, I guess, rather than AC/DC, in a way. And I like that – I like the idea of hopefully being a 50-year-old or a 60-year-old and eventually a 70-year-old, maybe older, having a very wide repertoire of various songs. I prefer that – I think."
In a recent interview with Revolver Magazine, Forge talked about the musical direction he wants to pursue with the band's next album.
The musician pointed out he is aiming to "make a different record" from the latest GHOST effort, 2018 Prequelle, which he described as "a little ballad heavy." 
Tobias added: "I want it to feel different. If I dare to say 'heavier,' people think that it's going to be MERCYFUL FATE all the way … but I definitely have a darker, heavier record in mind."
GHOST's latest album, Prequelle, was released on 1 June 2018. The album marked the band's strongest selling debut to date, landing at number 3 on the Billboard 200, selling 66,000 copies in its first week, with 61,000 of those being "traditional" album sales.