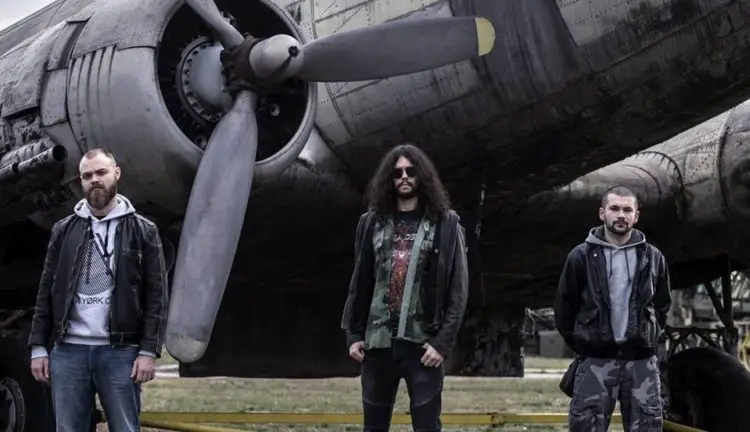 KOBOLD drummer Marko Stefanović is 25 years old and has lost 99% of his hearing in his left ear due to a high fever in as a toddler.
In spite of his disability, Marko went on to become an outstanding drummer, playing drums in many heavy metal bands ever since, and even having recorded a full-length album with the band KOBOLD. Marko tried affordable hearing aids, but they did not help him.
However, when he tried the more advanced ones, they restored 100% of his hearing in his left ear, for a limited time that is, as he could not afford them. The doctors also commented that his hearing may recover naturally over time, stimulated by the hearing aids.
This crowdfunding campaign has been started so that Marko can afford the best hearing aid possible which cost around 900 euros, and get a chance to experience his life as a musician to the fullest. Marko's band KOBOLD is offering CD-s as prices for higher donations.
Visit crowdfunding campaign at this location.
KOBOLD recently released their new album Masterpace. You can read our review here.