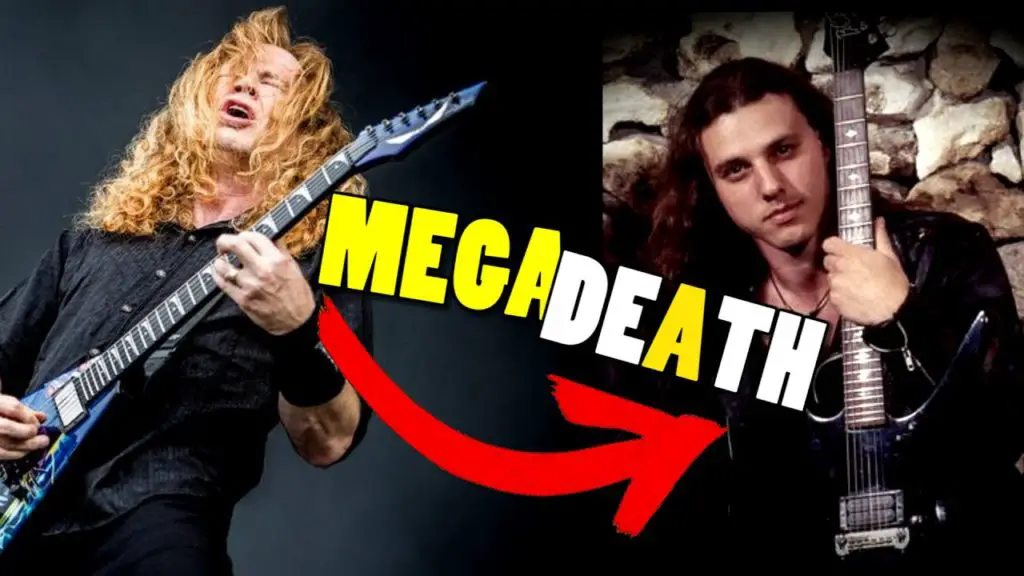 YouTuber Denis Pauna created a video, which imagines what might would have sounded if DEATH wrote and recorded MEGADETH classic song "Holy Wars."
You can check out result below.
MEGADETH mainmain Dave Mustaine recently revealed that tentative title for the new MEGADETH album is The Sick, The Dying… And The Dead.
During a recent appearance on Talking Metal, bassist David Ellefson has offered an update on the new MEGADETH music.
After asked in what stage is the new MEGADETH music right now, Ellefson responded: "Being recorded. We started the basic tracks back in May and June and then moved on to guitars and everything, now into lyrics and vocals and all the overdubs and stuff. So yeah, being recorded now, it's moving along. As far as the release of it, I don't have a title, I don't have any song titles and any of that stuff yet, but you know, I assume we'll be dropping it around touring.
"We've got tour stuff scheduled for June in Europe, July and August, the metal tour of the year with MEGADETH, LAMB OF GOD, TRIVIUM, and IN FLAMES." — Dates and tickets for the tour are available at this location.
Ellefson continued: "The vaccine's coming out, so again, it's all TBD, you know, so I think it's kind of one of the beautiful things this year, even what Drew [Fortier] and I have been working on. It's funny you can do these things digitally now."