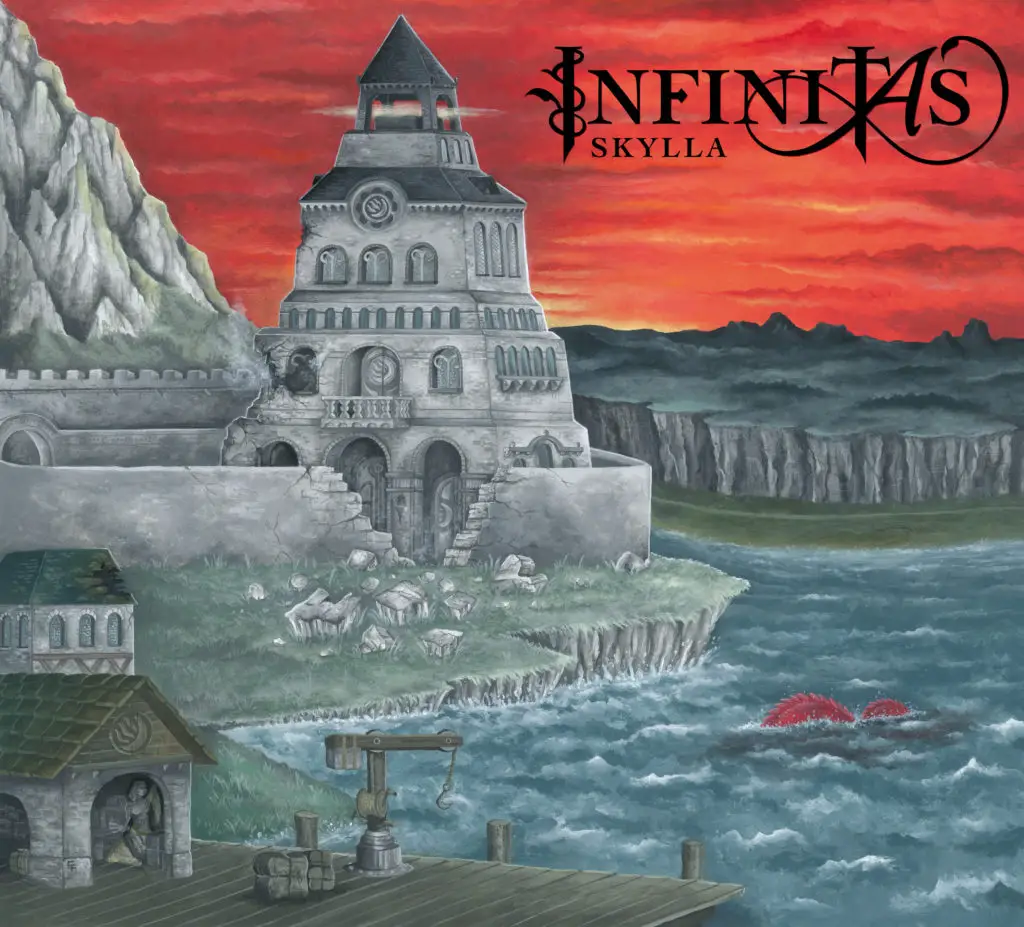 Folk metallers Infinitas are releasing their new single named "Skylla." The effort will be available on May 04th.
I Skylla
"Skylla," named after a sea monster of Greek mythology, tells of the processing of death and
the'Depression After'. Often such depressions leave the feeling of being pulled down by a monster and never appearing again. These feelings are not only reflected in the lyrics, but also in the melody.
Especially the guitar and violin melodies give the song a certain melancholy. The voice of front woman Andrea Böll can additionally underscore the song with suitable emotions. Despite all the sadness of the song, it is a gripping earwig that encourages singing along.
II Conclusio
"Conclusio" belongs to the song Skylla and is the official end of the song. This quiet, melancholic instrumental piece takes the listener out into the world of Skylla at sea and invites them to enjoy and reflect.
III Samael
The song "Samael" tells the story of the angel of death of the same name, who is regarded in mythology as a fallen archangel. The story in the song is about Samael's great disappointments, which he had suffered and which have now been transformed into destructive rage. He is tempted by his suffering to take revenge. A situation that can be found again and again not only in mythologies, but also in history books and the current media.
In contrast to the concept album "CIVITAS INTERITUS," the song can be heard on the single in the acoustic version. The melodies carry along, burn themselves into the ear canal and breathe life into the story. The demon and his backgrounds are given a special character by the emotionally charged singing voice.
IV Leprechaun
Light Irish rhythms and melodies reflect a little mythical creature of Ireland – a goblin. "Leprechaun" invites you to dance, indulge and enjoy. Unlike "Samael" and "Skylla," this piece is purely instrumental. The use of the clarinet in interaction with the violin is particularly unusual here. Dani Häusler gives the song a very special touch with his typical clarinet playing. The melodies are grounded by the deep sound of the double bass.