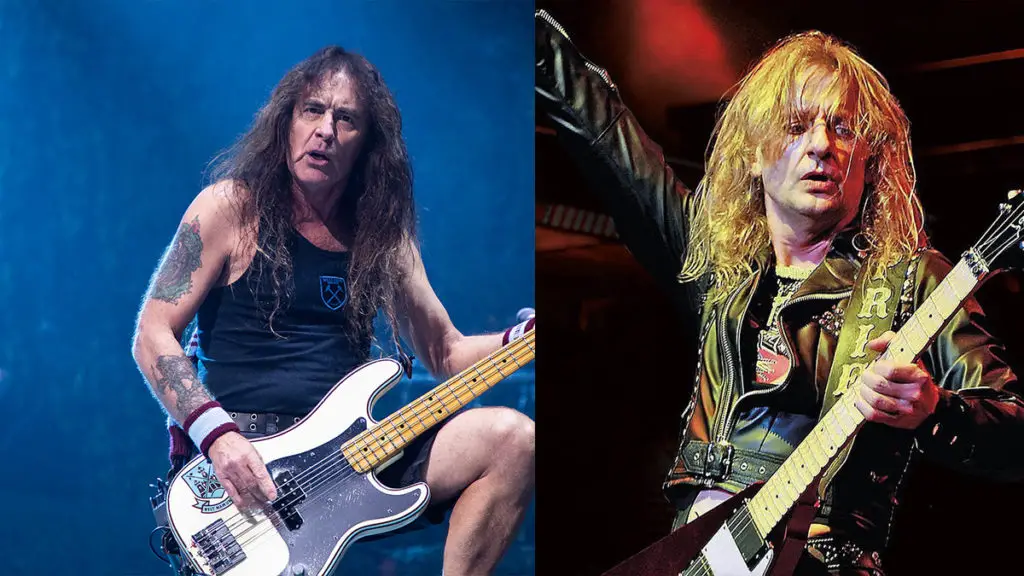 Original IRON MAIDEN roadie Steve 'Loopy' Newhouse, who worked for the band between 1978 and 1984, talked about JUDAS PRIEST, Paul Di'Anno, Clive Burr, and more in a new interview with The Metal Voice.
When asked how the "beef" between two bands started, Newhouse responded: "The real story is Paul had done an interview with Sounds Magazine about a week prior to the tour, saying that we were going to blow PRIEST off the stage. And K.K. [Downing] picked up on that, and K.K. wouldn't talk to any of the band or crew all the way through it. But K.K. has issues… I'll leave it there."
Speaking on drummer Clive Burr coming into the fold, replacing Doug Sampson, Newhouse said: "It was a mutual thing, Doug knew that the band was getting bigger, and I don't think health-wise he could cope with it. We were in the studio for probably a couple of weeks, obviously, I was twiddling my thumbs where the rest of the band were playing.
"And then Dennis [Stratton, vocals] came in and he was with us for a couple of days, and he went, 'I know a drummer.' And I think within two days Clive Burr came in. The space was there for his kit and he came in with his own kit, sat down, and started joining in with what the band was doing. And they could see straight away this guy is phenomenal. It was a shock to see Dougie go but then it was also great to see Clive come in."
As for what led to Clive Burr dismissal from the band, Newhouse says: "Because of the constant arguments, I'm not going to say arguments, he would give me a ticking off because the kit wasn't set-up right. Now, I can defend him to a certain point, but it got to the point where it was somebody else that actually noticed what he was doing.
"I was setting up the kit the way it should be, it was all marked so it couldn't be wrong, and he would come in, he'd move something over there, and he'd move something over there because he wasn't how he wanted," Newhouse continued. And then when you see him playing, he'd move that back to where it was, he moved that back to where he was, and I didn't see him do that.
"But during a soundcheck, he would rip my a—s, he'd really, really give me a right verbal crap saying, 'You've done it wrong again! If you don't get it right, I'm gonna fire you.' And at the end of the Japanese tour in '81, he got his wish, he fired me. He got me fired by Tony Wiggins, the tour manager. But as I said, it wasn't me that noticed what he was doing, it was a couple of lighting crew, they've got nothing better to do."