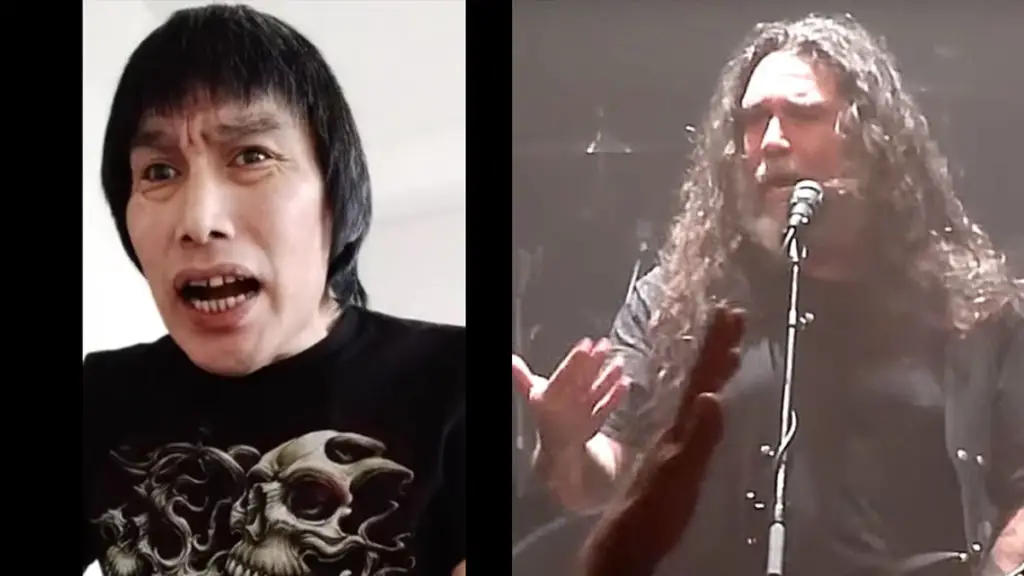 We've seen some pretty bad vocal covers over the years, but this might be contender for the best, I mean the worst.
In the video below, dude tries to cover SLAYER classic "Angel of Death," but it definitely doesn't go as planned.
Check out the cover below (thanks Jim for sending it!):
SLAYER played its final show of their farewell tour in November 2019 at the Forum in Los Angeles. One day later, Kerry King's wife, Ayesha King, said that there is "not a chance in hell" that the thrash metal icons will reunite for more shows.
In an interview with Australia's Riff Crew, SLAYER drummer Paul Bostaph has confirmed to be working on a new musical project with Kerry King.
Kerry King's post-SLAYER project has been rumored to feature SLAYER drummer Paul Bostaph, SLAYER/EXODUS guitarist Gary Holt and former PANTERA frontman Philip Anselmo.
Kristen Mulderig, who works with SLAYER's management company, Rick Sales Entertainment Group, says there will still be more stuff from the band in the future.
"We're in legacy mode. which is a lot to do, even though they won't be making records or on the road. They still have their endorsers, there's still merch and branding to do — sync licenses and who knows? Maybe coming up with some sort of event that is SLAYER-based. This is all stuff we're thinking about and talking about. SLAYER lives on, absolutely."