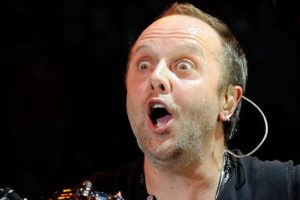 At the 'I Am The Highway' Chris Cornell tribute show on Wednesday night, Metallica screwed up the opening of their cover of Soundgarden's "Head Injury." Lars Ulrich was playing the wrong tempo, and James Hetfield hilariously called him out on it.
Hetfield asked, "Was that the right tempo?"
Lars laughed.
Hetfield then said, "Alright, we are professionals, yeah right."
I won't pass any judgement. See for yourself.