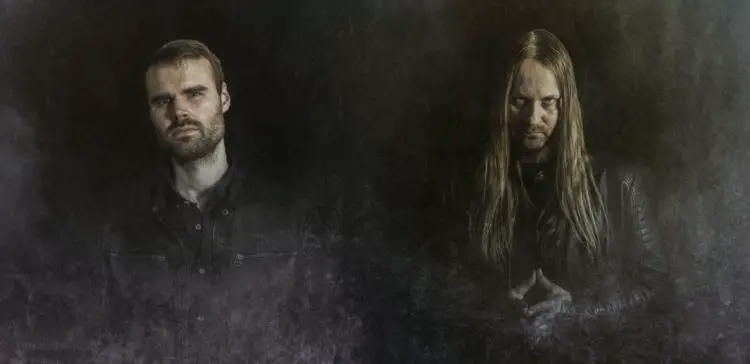 The Finnish melodeathers MORS PRINCIPIUM EST are back with their seventh album, short and snappy titled "Seven", but no less impressive and epic than its predecessors. It's a perfect continuation from where they left off with "Embers Of A Dying World" in 2017: Death Metal, which is almost progressive in its brutality, combined with sophisticated orchestrations that, used sparingly, never drown in bombast, and fuse with dramatic, melancholic melodies. Even if comparisons to bands like IN FLAMES, AT THE GATES or CHILDREN OF BODOM come to mind quickly, it is their progressiveness and individuality that distinguishes MORS PRINCIPIUM EST from the majority of other melodic death metal bands. Guitar riffs, sharp and on point like a razor, powerful, ominous growls and songs that oftentimes feature highspeed riffage, only briefly interrupted by a few slow passages, produce a sinister, brute sound that, despite its hardness, is perfected with melody and melancholy. With ten brandnew songs and an album, which represents their innovative death metal, MORS PRINCIPIUM EST are once again able to shine easily manage the balancing act between old school and modern Metal.
After more than 20 years, six highly acclaimed albums and various line-up changes, MORS PRINCIPIUM EST are currently only singer Ville Viljanen, who wrote the somber lyrics and functioned as the main producer, and British guitarist and songwriter Andy Gillion. Guitars and orchestral parts were recorded in Gillion's home studio, drums and vocals were recorded in the Ansa Studio (Finland) and finally mixed and mastered once again by the sound wizard and longtime friend of the band Thomas "Plec" Johannson in The Panic Room in Sweden.
The release of the new long player is planned for October 21, 2020 in Japan via Marquee / Avalon and on October 23, 2020 for the rest of the world via AFM Records.
Next year, the Scandinavians will introduce their new material on an extensive tour together with a cast of top notch live musicians. Frontman Ville explains:"I am really happy to announce that MPE will join Wolfheart on their European tour in 2021! It has been too long since MPE last toured Europe and now we will get to do it with our friends in Wolfheart. A great way to return to European venues. Going to be an awesome tour!"
Read our review here.