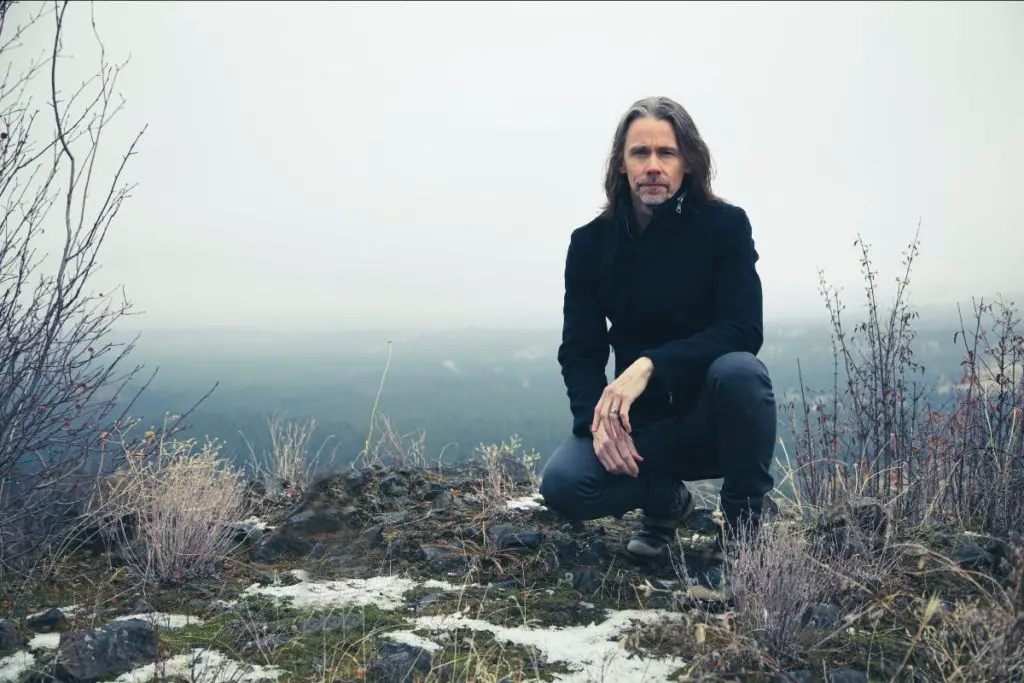 During an appearance on Long Distance, hosted by PRS Guitars mastermind Paul Reed Smith, ALTER BRIDGE singer/guitarist Myles Kennedy talked about the first time hearing VAN HALEN. Read the text below.
When Paul said: "Talk about when you started playing guitar and how much you love it", Myles replied (transcribed by UG):
"I'll never forget it – I was playing football with my little brother in the backyard, I was probably 13, and we had my boombox cranked up, and the radio station played 'Eruption' by VAN HALEN.
"And that was just a pivotal moment for me. I'd never heard anything like it. A couple of hours later, the riff for 'Whole Lotta Love' comes on. And so, that was a really important afternoon, that afternoon decided where I would want to roam or attempt to roam.
"My passion for guitar really started then – I was obsessed. I remember I had to earn money for my first guitar. My stepfather said he would give me a dollar for every stall I cleaned, we had a few horses, he said, 'I'll give you a dollar…'"
Myles Kennedy recently released a new track "Love Rain Down" from his upcoming solo album The Ides Of March. If you haven't yet, check it out here. The Ides Of March ­is scheduled for release on May 14th. While Year Of The Tiger was more of an acoustic exploration through Myles' mind, The Ides Of March finds him strapping on his electric guitar and pushing himself as a guitarist/songwriter. Tracks like "A Thousand Words", "Wake Me When It's Over" and "Moonshot" showcase the diverse musical arrangements that have garnered Myles fans globally across all of his projects.
The Ides Of March Track Listing:
1. Get Along                           
2. A Thousand Words
3. In Stride
4. The Ides of March
5. Wake Me When It's Over
6. Love Rain Down
7. Tell It Like It Is
8. Moonshot
9. Wanderlust Begins
10. Sifting Through The Fire
11. Worried Mind