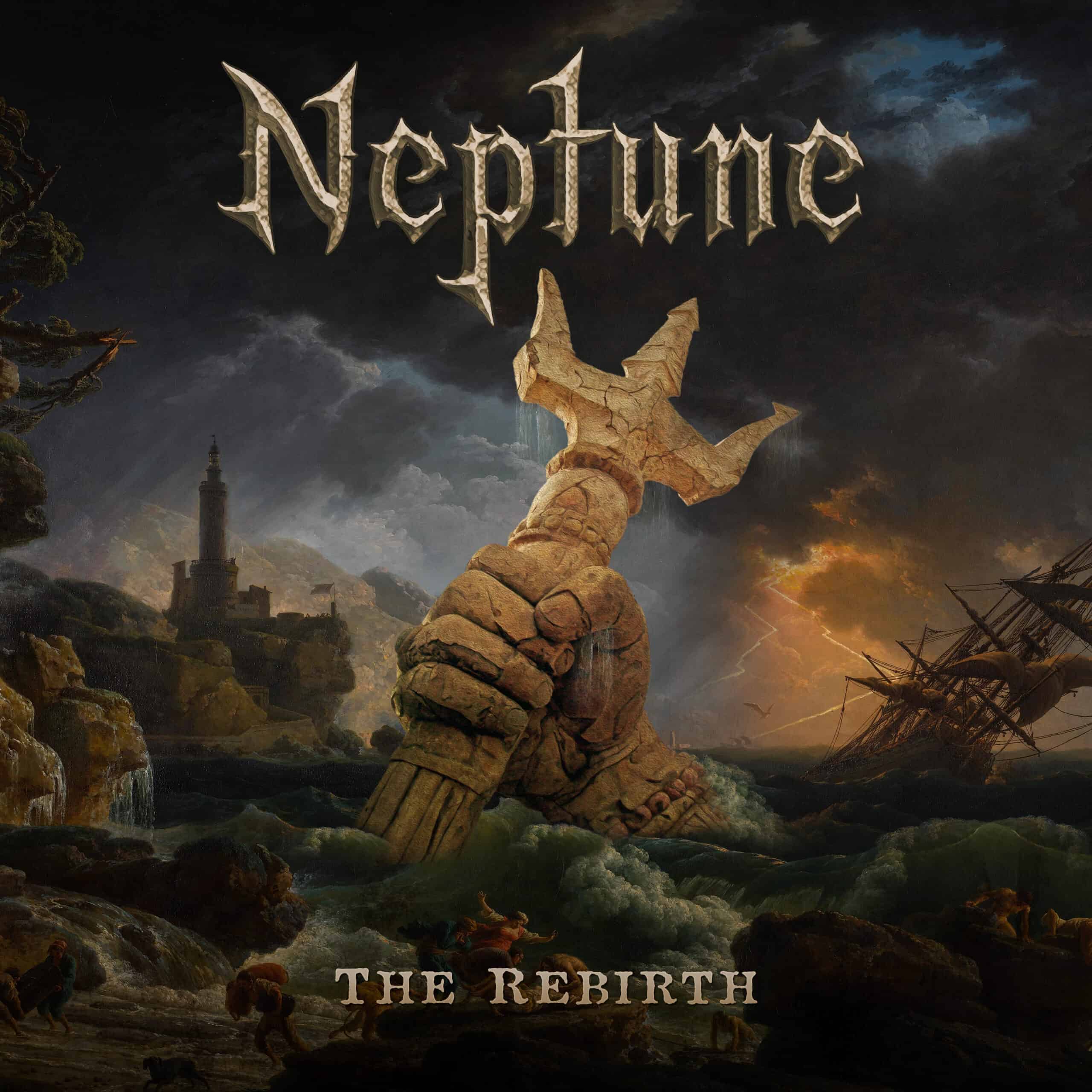 Some say first impressions are the ones that really get. I say first impressions are a damn thing. First listening of Neptune "The Rebirth" made me immeadiately address to Judas Priest with album opener "Enemies." The taste of "Painkiller" era was enough to made me think that way. I without hesitating thought that I wouldn't review the album because even though I love Judas Priest I wouldn't have anything else about the album and the band. Again saved by my rule of never listening to an album only once. Needless to say that only one track isn't enough to pass a judgement about the music any band delivers – okay, there are the exceptions you all know my dear child of the night. Thats why I never review singles. It's impossible to say. It's impossible to write something meaning about ony one song.
All right, everything changes with following track "Ready to Fight" and the strong taste of Judas Priest vanished as the track rolled on being replace by a moody NWOBHM oriented song. Sometimes tracks do sound as their tittles and there is nothing more NWOBHM than the tittle "Ready to Fight" if you ask me. Then comes "Protector" with a lighter grip that addresses to a more melodic catch and verve of Metal music. The kind of song that makes the fan proudly singalong with the stronger voice he/she gets. The strike goes on with the last, but not least, also moody with that delicious guitar riffing that makes my child of the night bang the head nonstopingly. So there goes the album. Or so ends an album that I thought wouldn't fair to review because we here don't review an album to bad mouth it. As an EP the album shows that the songs may be from different eras of the band though I'll admit I didn't notice that. It happens my dear child of the night. On my own's sake, the fact that the songs were re-recorded counts a lot as they got more linear than if they were recorded in different times.
Interestingly, "The Rebirth" is a  compilation of songs from 1983 to 1986. All songs were re-recorded with the band's new 2020 band setting, still with three original members from the eighties. Though this album is from 1983 to 1986 Neptune only got to record a full length with 2018's "Land of Northern." One more underdog of Metal music that got a late well-deserved chance.
Neptune "The Rebirth" was independently released in October.
Track Listing:
Enemies
Ready to Fight
Protector
Hard to Be Right
Watch "Enemies" official music video here: