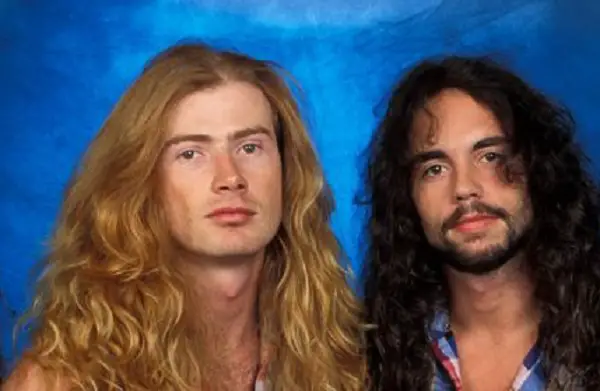 Nick Menza's longtime manager, Robert Bolger, has fired back at Dave Mustaine, insisting that "some of the content that's published" in the MEGADETH mainman's recent book is "fabricated bullsh*t to try and sell copies."
On October 9, Bolger shared a link to a recent Blabbermouth article about Mustaine's recent comments about Nick, made while Dave was promoting his Rust In Peace: The Inside Story Of The Megadeth Masterpiece book.
Bolger wrote in a post: "I'm going to keep this short, brief and to the point without tea bagging anyone in the processes, just how Nick would have wanted it!
"Some of the content that's published in that book and in the press about Nick is fabricated bullsh*t to try and sell copies, nothing more, nothing less!
"The Menza family wasn't even aware of any book being in the works, asked to comment or even offered a copy, I wonder why.
"Dave and Junior [MEGADETH bassist David Ellefson] were NOT good friends of Nick no matter what they say now that Nick's not here to answer what's being said about him," he continued. "Dave wasn't very nice to Nick towards the end before his passing… This act of betrayal is a huge blow to Nick, his family, friends and fans.
"I have all the documented proof, from e-mails to text messages that was never published in Nick's book out of respect for the integrity and legacy of the band. The truth will be displayed in a two segments of the official Nick Menza documentary that's in the works.
"YOU WILL NEVER DIMINISH NICK'S LEGACY – RIP NICK MENZA."
In a last month's interview with Loudwire, Mustaine said that he really wanted Nick Menza and Marty Friedman to return to MEGADETH for 2016's Dystopia album.
"The chemistry of Nick and Marty, don't get me wrong — that was amazing," Dave said. "And my heart aches when I think about that. And, in fact, that's why I wrote at the back of the book 'In Loving Memory' and not 'In Memory Of'.
"Nick said some sh*tty things about me at the end, especially to you guys and to Blabbermouth, where he would just wail on me. And I would think, 'Nick, why are you doing this? I never did anything to you. I'm always fighting for you.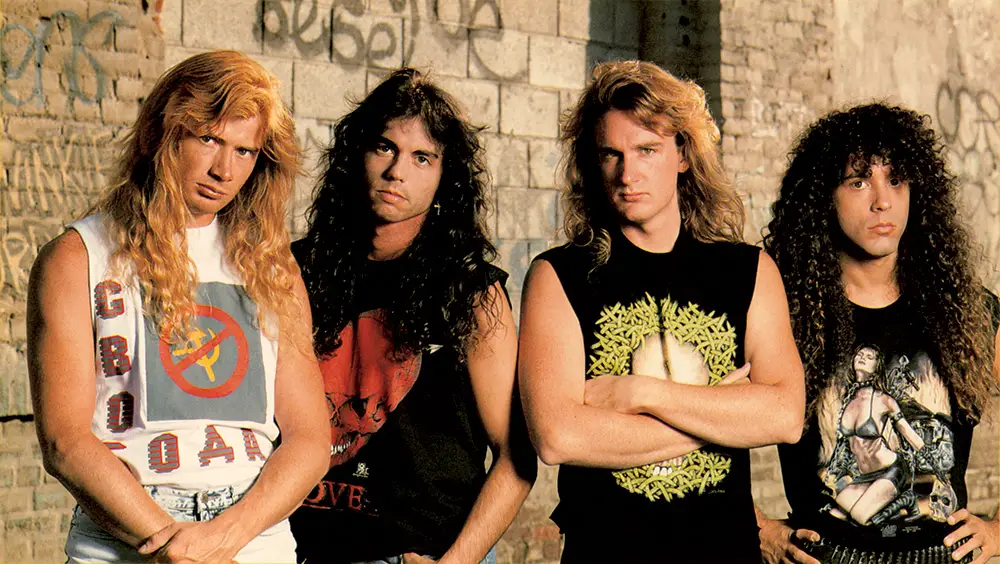 "When I would read the stuff that he would [say about me], I would just be so hurt. 'Cause when we went to do the reunion, you see Ellefson tell the story, I wasn't the one that said Nick wasn't ready — Dave said that," he continued. "I was really bummed about that; I wanted things to work out with Nick. And then in fact, I even said, 'You know what? If it's not gonna work with him playing in the studio, let's have somebody else go into the studio and play, and then we can have Nick play live.'
"I was bending over backwards to get a place for Nick. And then he said he wanted this exorbitant amount of cash to work for us and to be able to sell all kinds of merchandise that he had."
"Marty has a really successful career in Japan where he makes quite a lot of money," Mustaine added. "And this is the part where I thought it was a little weird, where he said he said that he has to pay all his team while he's gone instead of just himself. 'Cause I thought we'll pay you what you're making so that's switching horses in the middle of the river — it's no big deal unless you fall off. And then when we found out that he wanted to sell his merch, his this, his that, his this, his that, then he wanted this crazy amount of money and he wanted to fly first class everywhere. I said to our management, 'I can't deal with this.'"