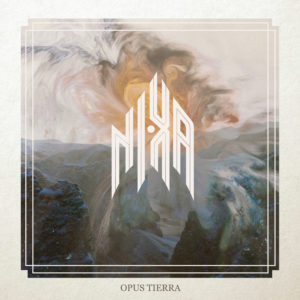 I confess that after a long run of Doom and Sludge bands I was in the mood for something a bit lighter. Some hard rock or classic Metal. It's really not the good time to keep listening to all those pain and suffering just because I'm really in the deepest suffering of my entire life. Life's tragedy enough, ain't it?
So, I chose Nixa with "Opus Tierra" because of the name. I don't know why I thought it would be a band in the way I wanted to. It wasn't. In fact, it's quite the opposite. But, damn! The band is great. Okay, let's add one more album full of pain and misery to my account. "Opus Tierra" is all about the pain and misery of this sad and lonely miserable planet. Grief comes into you while listening to tracks as "Restless Seer" with its sharp and deep guitar riffings and interventions interweaven with despaired vocals that freezes you.
From the beginning "Opus Tierra" shows everything Nixa have got with the tittle track. A great reminder of 1990's grunge bands as Soundgarden, but with the grief Soundgarden never had the guts to show. One thing that calls the attention to Nixa is their ability of putting the right, and enough, chords to express what they feel. It doesn't need much if you are aware what you really want. "Opus Tierra" is a minimalistic album which shows only the necessary. And that works real fine. Nixa really captured the essence of the 1990's sound – to put up with the excess. Nixa did it well all over this seven-tracked album.
Nixa "Opus Tierra" will be released on March 29th via War Anthem Records.
Track Listing:
Opus Tierra
Seed
Ambrosia
Destroyer
House of Serpents
The Mound
Restless Seer
Watch "Seed" official video here: