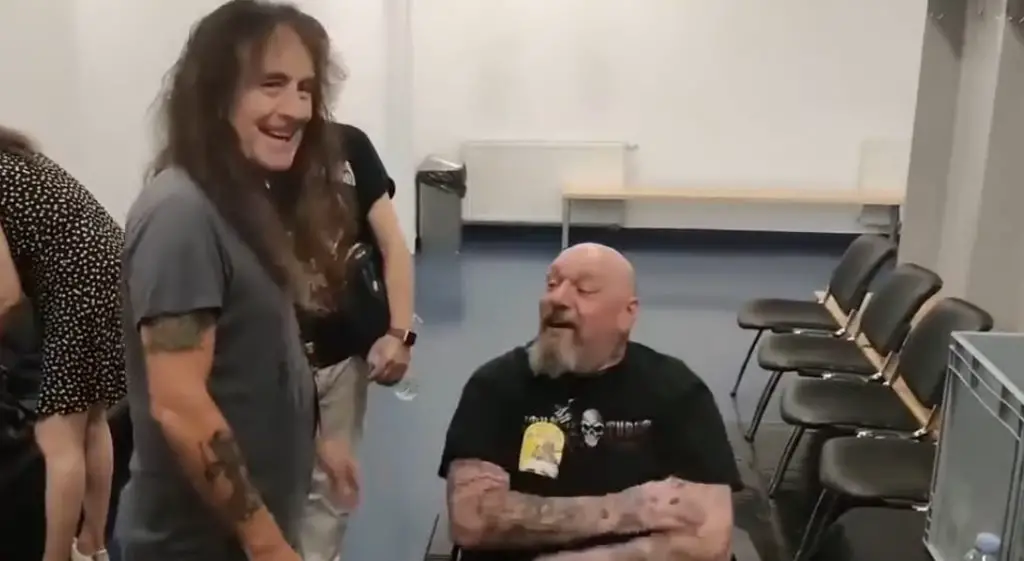 Former IRON MAIDEN singer Paul Di'Anno, who recorded band's first two albums, attended IRON MAIDEN's show in Zagreb, Croatia last night (May 22). Video of him meeting band's bassist Steve Harris can be seen below.
Last night's show marked IRON MAIDEN's first live show since 2019. Coincidentally, Paul Di'Anno performed at Bikers Beer Factory, located in Zagreb just day earlier.
Paul Di'Anno has been in Croatia for a few months preparing for his next knee surgery.