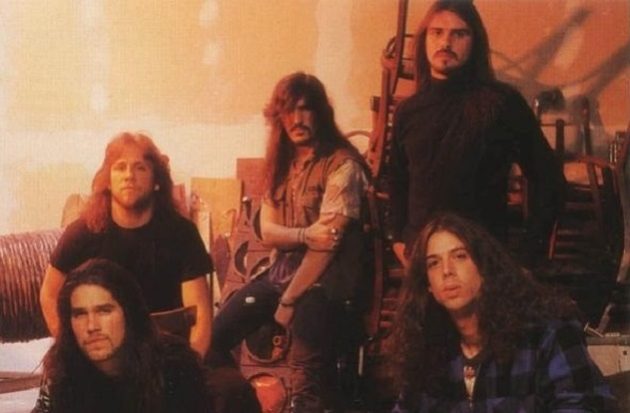 For nearly two months, following guitarist Phil Demmel's split from MACHINE HEAD, we've heard rumors that one of his former bands VIO-LENCE was going to end their over-decade long hiatus with a number of shows and possibly new material.
Well, a fan on Facebook has asked Demmel and his two of his VIO-LENCE bandmates – frontman Sean Killian and drummer Perry Strickland – about the gig listed on Jambase.com, which claims the band will be performing at the Ace Of Spades club in Sacramento, California on April 13th, 2019. Demmel replied:
That show is not booked. No idea where they got that date. Do NOT buy tix.
It's not clear if Demmel's statement means that VIO-LENCE will return on a later date or the reunion rumors have been laid to rest for good.
This wouldn't have been the first time that VIO-LENCE – who released only three albums, one EP and a number of demo tapes before calling it quits in 1993 – have reformed. They first came back in 2001 for occasional live appearances, mostly around the West Coast of the U.S., but parted ways once again two years later.
There was a near-reunion of the band last January when the members got together for "Killian On Command: An Evening Of Vio-Lence", which was held a benefit for Killian, who was diagnosed with stage four liver cirrhosis last year but there's now speculation that he has been fully recovered from the disease.