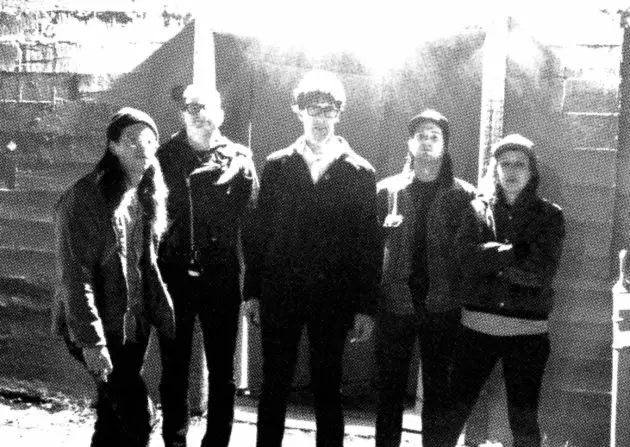 If you are into Christian Mistress, then it is highly likely that you will love Quayde LaHüe. Why? There is a tight connection between both bands, as bassist Reuben Storey explains:
"After Jonny Wulf and I completed a rigorous touring schedule with Christian Mistress in 2015, we were eager to work on new music. That not being possible with Christian Mistress due to work, family, etc we set on starting a new band. Our hometown Olympia is pretty small. The musician pool is more like a puddle, so when you find people you like playing with, you end up playing with them for a long time."
Musically Quayde LaHüe's sound is pretty basic and reduced, sounding like a cross between the NWOBHM and 1970s Hard Rock, would that be a fair statement?
"We like to rock the boogie!," confesses vocalist Jenna Fitton. "It might sound basic but we really spend a lot of time feeling the music out and collaborating. Like all five members are contributing their raw energy to form a feeling. It's a lot of fun!"
With "Day Of The Oppressor" being released via High Roller Records Quayde LaHüe are already planning ahead, work on their first proper studio album is bound to begin sooner or later. Reuben explains:
"We never stop writing. The goal is to craft songs and make music we enjoy. We've got a new song we've been calling 'I Am Warrior' and I imagine there will be similar themes throughout this next album. Looking forward to doing some writing on the road and hopefully writing a song called 'Here Come The Bugs'…"
QUAYDE LAHÜE "Day Of The Oppressor" will be coming on September 22th via High Roller Records.
Read our review here.