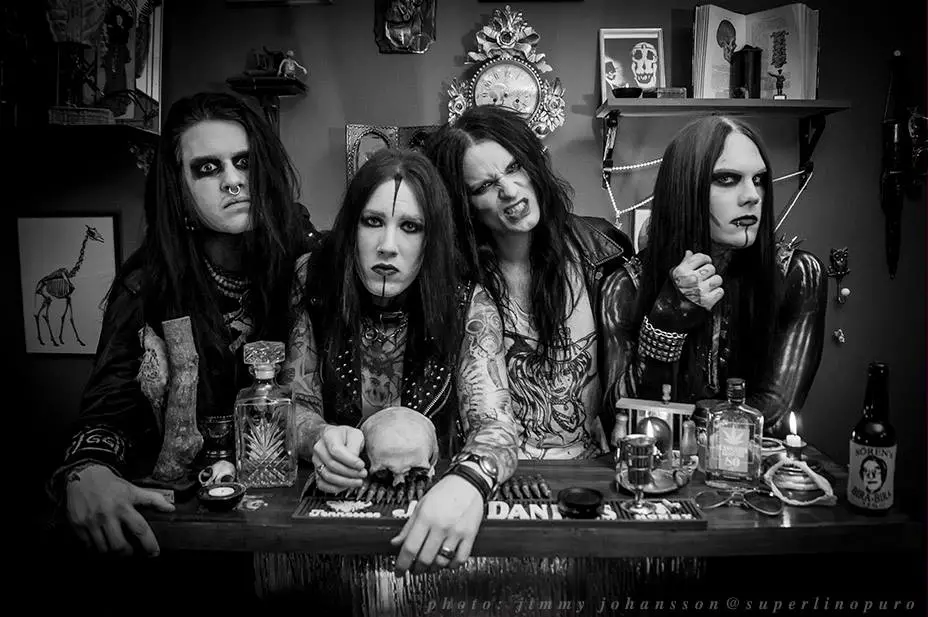 The Swedish sleaze/punk influenced metal outfit known as SISTER, who hail from Stockholm, Sweden, have been working hard during the last ten years earning the reputation of being one of the best live acts out there.
SISTER is now back with their new record "Stand Up, Forward, March!", their best and most direct approach yet! The album was recorded in the city of rock n' roll -Upplands Väsby, Sweden – by SISTER and producer Jona Tee of H.E.A.T., mixed by Tobias Lindell (Avatar, Crash Diet, Mustasch, Europe, Hardcore Superstar etc.) and mastered by Christian Schneider at Scandinavian Mastering.
The Swedes have now launched their 2nd single "Unbeliever"! Check it out below.
Comments SISTER: "The second single 'Unbeliever' was written by Cari Crow, Tim Tweak and producer Jona Tee. 'Unbeliever' really is an 'In your face' kinda song which we felt that the album really needed. Raw vocals, killer melodies and a great drive all through the song!"
Make sure to check out the video for the 1st single "Carved In Stone" here.
Pre-order "Stand Up, Forward, March!" on CD and LP are available here.
Tracklisting "Stand Up, Forward, March!":
01. Destination Dust
02. Carved in Stone
03. Lost in Line
04. Trail of Destruction
05. Carry On
06. Unbeliever
07. Let It Bleed
08. Liberation Song
09. Dead Man's Dirt
10. Endangered Species
11. Piece of Shame