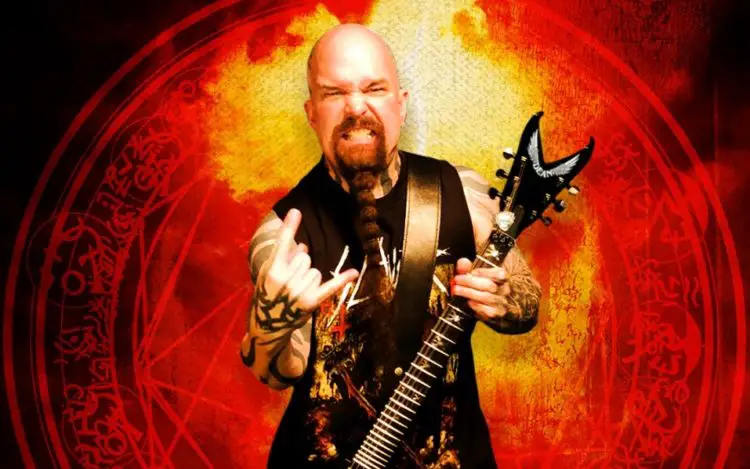 In a new Q&A on Dean Guitars YouTube Channel, SLAYER axeman Kerry King revealed that he has "more than two records' worth of music" for his upcoming project.
"I've been very, very lucky with riffs in 2020," Kerry said. "Maybe because I can't go anywhere — I don't know — but riffs have certainly not been a problem. And looking forward into the future, what that means for me is I'm gonna be able to cherrypick the best stuff.
"And it's good stuff. I've got more than two records' worth of music, but to be able to go through that and cherrypick the best 11 or 12 [songs]… That first record should be smoking."
"Right now, I'm the only lyricist, because I'm the only one writing music, because I'm not positive who everybody is that's gonna be playing with me," he added. "So it's all on me at the moment. So, actually, I've actually gotta cherrypick those songs, pick my 10 or 12 favorites and actually start trying to put lyrics on them, just to move the process forward."
Kerry King's post-SLAYER project has been rumored to feature SLAYER drummer Paul Bostaph, SLAYER/EXODUS guitarist Gary Holt and former PANTERA frontman Philip Anselmo.
SLAYER played its final show of their farewell tour last November at the Forum in Los Angeles. One day later, Kerry's wife, Ayesha King, said that there is "not a chance in hell" that the thrash metal icons will reunite for more shows.