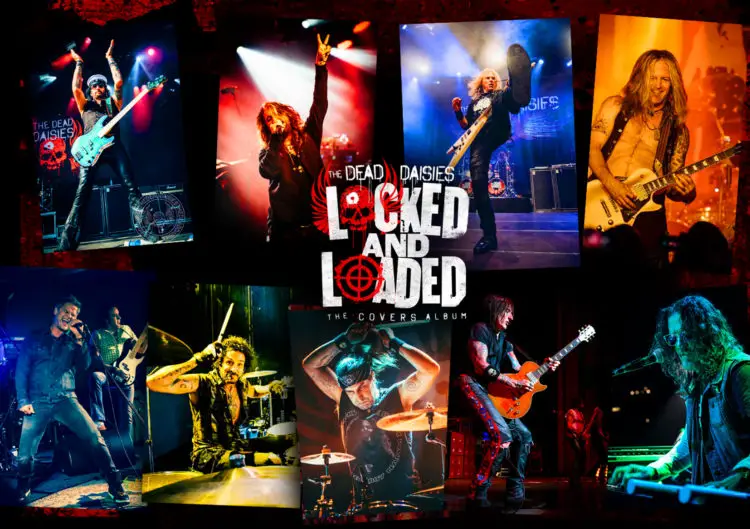 A word to you…
All for the love of Rock: That's really what made this collection of covers come together.
These are some of our favourite tunes, some bonafide classics – or simply songs that made us all smile, sweat and scream at a show, band and audience alike.
As The Dead Daisies, we pride ourselves not only on being a living, breathing, asskicking band very much of today, we also celebrate the history of Rock'n'Roll, the legacy of great music. In short: We are fans of Rock, like you, and we will always be.
We love the good stuff from all eras, from the early blues greats to the classic rockers to the heavy-hitters of later times. So many terrific players, so many immortal words, so many larger-than-life riffs. This love for the music turned us into musicians in the first place and made us choose this crazy life. We're sure you know exactly what we mean, and we're glad you're with us.
That's why every one of our albums has a cover song on it, that's why we love to throw in some classics live and mix up the setlist. This collection brings together those tunes, done Daisies style, with big guitars, big vocals and always a bit of dirt under our collective fingernails. Just like we want it, don't we?
So crank them. They work well with generous amounts of volume and a huge smile on your face. After all, a great song is a great song is a great song. Long live Rock. Enjoy.
See you out there.
The Dead Daisies Line-Up:
A lot of great musicians have been part of The Dead Daisies over the years. The following can be heard on this album:
Doug Aldrich
Jackie Barnes
Deen Castronovo
John Corabi
Richard Fortus
David Lowy
Marco Mendoza
Dizzy Reed
Jon Stevens
Brian Tichy
Discography:
2013 – The Dead Daisies
2015 – Revolucion
2016 – Make Some Noise
2017 – Live & Louder
2018 – Burn It Down
Read our review here.