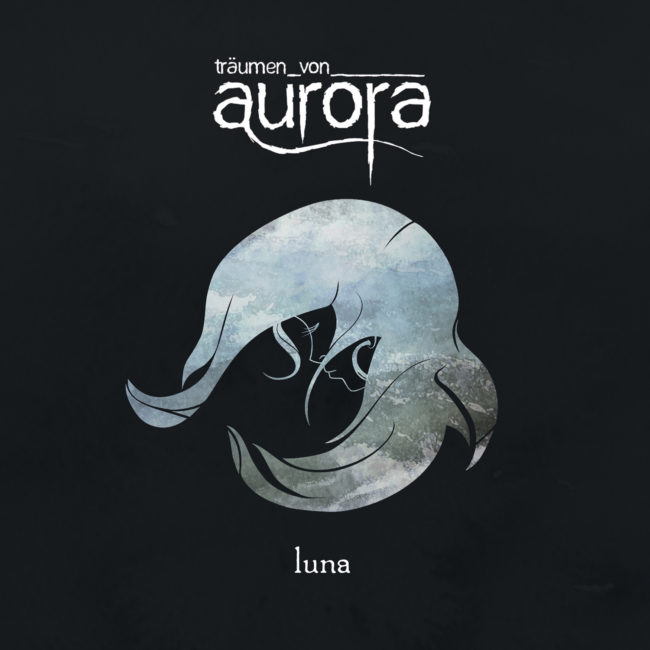 I do swear that most of my albums choices here are random. As a general movement, I don't choose the bands and albums I will review except when there are too many and I have to rule out some. Unfortunately, it's needed to rule out some bands in the process. It's my wish that it wpould be possible to review all of them but in practical terms this is impossible due to the rush of bands and albums in determined times of the year. Labels and record companies sometimes decide to put out all their bands in the same week. As an unwritten rule, some bands with a similar sonancy have the same release date. That's exactly what has happened here with Träumen Von Aurora with "Luna Aurora" and the previous review. To some extent, both bands kind of complete themselves. Of course not the exact same sonancy but the same intent. Both bands have a strong Progressive verve and strong instrumental roots that vary throughout the album. Though both bands are the edges of Metal music, their music have lots of resemblances at least in the intent. One band has more modern influences, the other those influences are a bit from the past. But that's not the issue at all.
Träumen Von Aurora's music is intimist. It invites my child of the night to get on a couch to sit and carefully listen to all the 12 tracks of "Luna Aurora" nonstop paying attention to all details within. As my child of the night knows the devil is the details and bands as Träumen Von Aurora like to make sure that the listener got it all right. So, the band made sure that each passage had to be a momentum. The neat instrumentals are the highlight of the album with lots of passages and changes of heart. I guess that it's fair to say that each track in here is a complete story. The progressive verve here is in the complexity of the instrumentals and the use of the keyboards. Yes, some bands still relate the use the keyboards with a more progressive verve. Vocals are also a highlight due to the changes of heart from the most melodic to the most extreme and harsh. Some tracks as "Etwas" showcase a duet between both which gives the song the mysterious aura the band desire.
Maybe some reviewers would label "Luna Aurora" as post something. Maybe they're not wrong, but they're not right either. There is much more in the album. There is the intent of exploring comlex emotions through a progressive escalade. The impression that it gets is that Metal music traits are not enough to Träumen Von Aurora express all their emotions. That's what I get.
Träumen Von Aurora "Luna Aurora" will be released on August 19th via Trollzorn.
Track Listing – "luna"
Nicht alle dunkelheit der welt…
Stille, mehr stille
Luna I
Etwas
Luna II
Sturmgeweiht

Tracklist – "aurora"
1. aurora I
2. gram und verve
3. aurora II
4. epiphanie
5. essenz der wildnis
6. … kann eines lichtes flackern trüben
Watch "sturmgeweiht" official lyric video: