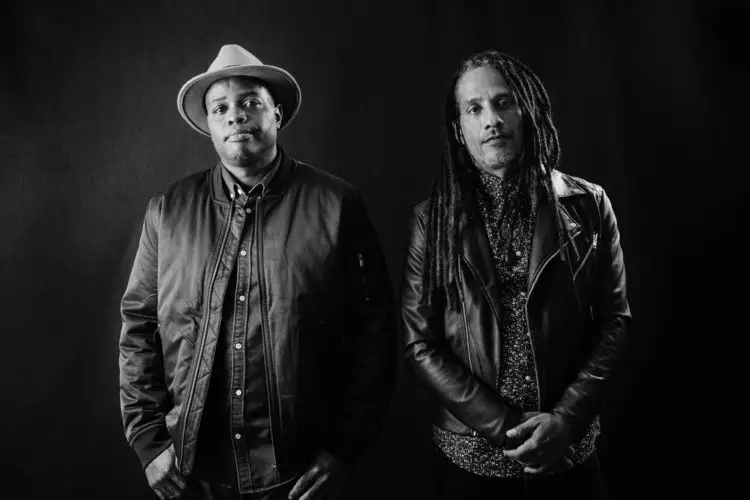 Underhander are a hard rock band based out of Los Angeles, California. Founding members guitarist Joey Courteau and vocalist Kim Williams brought the band together after being bandmates and good friends for many years in L.A.  Underhander have released its debut album produced by Billy Grazaidei in 2020. The band is currently working on a live show in support of the new album.
Underhander came about through Kim and Joe being good friends and writing partners in various projects throughout the late 90's up until around 2005 when they both took a little break from music. The duo joined up again around 2010 to write songs that would eventually build Underhander. The beginning idea was to write songs with crunchy guitars, soulful vocals and thoughtful lyrics cascading over the guitar riffs and heavy drums. Once the songs were written a band was put together and Underhander began playing around the Southern California area with a great response from the crowds for several years.
The songs made their way to Billy Grazaidei of Biohazard/Powerflo. Billy really liked the songs and felt they had potential. He agreed to produce one song as a sample of his skills.  The band heard the track and were immediately down 100%.  In 2017 Underhander began the process of pre production, producing and recording the album at Billy's Firewater Studios in Gardena, CA.
Billy brought a lot of musicality to the album and fresh ideas. The band was surprised that Billy had such a good sense of melody being that he comes from such hardcore roots. Billy really helped define the songs choruses and bring out the best in the band.
Lots of blood, sweat and tears went into this album. It took many years to complete. Friendships were tested and bandmates bailed but the album was finished and Underhander continue to grow.

Line Up:
Kim Williams – Vocals
Joey Courteau – Guitars
Elijah Stavely– Drums
Sal – Bass
Read our review here.