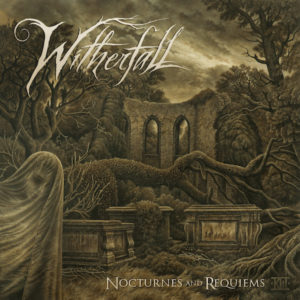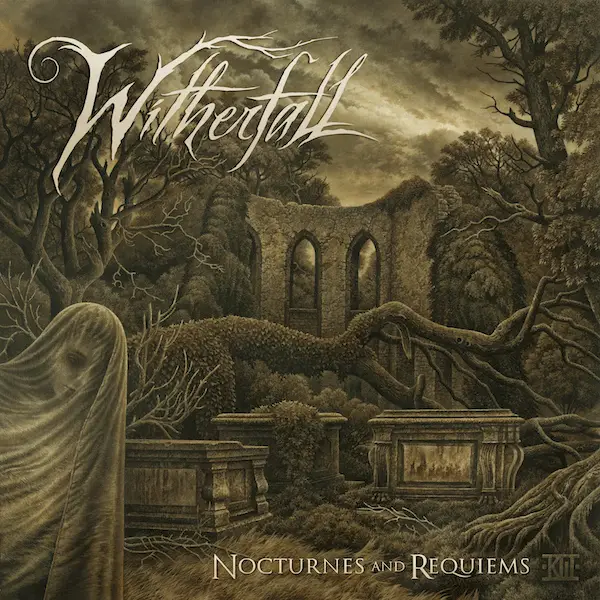 In the late 1980s, I mean, zillion years ago, I won't tell I'm that old, a friend of mine said that Metal playing was getting more difficult than in its beginning. That time that was a difficult stand to make, there were plenty of bands that still played more hearted than technique driven. Early extreme metal bands preferred a raw style of playing. Most musicians of NWOBHM bands were self instructed. It doesn't mean that they weren't good musicians. Most of them were. But that wasn't a requirement, an obligation. Looking backwords, I see now that he was right. Things are bound to change, as a very wise man used to say. Bands are very resourceful these days. It's been a year that I'm professionaly reviewing albums and I've seen much more tecnically skilled bands than the opposite. In every subgenre of Metal, I have to firmly state it.
Well, all that to say that Witherfall "Nocturnes And Requiems" is a very, but really very well played album. It's a fact that Witherfall's musicians are very skilled and resourceful. There's absolutely no doubt about that. The real thing is that some skillful bands sometimes "forget" to focus on songs, on their melody, on their lyrical aspects. It doesn't happen to Witherfall "Nocturnes And Requiems." Songs are carefully written in each aspect. There are eight stories in "Nocturnes And Requiems," not songs. Some are even catchy, like "End Of Time." One may think writing catchy songs is a sin. Flat wrong. Writing cacthy lines is a hook to attract fans to your music, and there's really no problem at all. Catchy doesn't mean cheesy. The instrumental beginning of "End Of Time" is really beautiful. Yes, we're allowed to use that word, boys and girls. And, by the way, instrumentals are really the strong facete of Witherfall, which prefers to focus on them as intro to the songs. Good strategy.
As many of their peers, Witherfall prefer to write long songs. "The Great Awakening" is the shorter with only three minutes. Instrumental passages are the highlight in all tracks. They're natural, as a result of true prowess. Witherfall songs don't give you that feeling that the musicians have forced some passages only to look good in the picture. "Portrait," for instance,  has a strong and solid riff which gives the guitarists an opportunity to shine. Although "Nocturnes And Requiems" isn't a concept album, we can notice conections throughout the songs. The songwriting also gives the singer the chance to bounce between strong and sweet voices. Witherfall's motto is that: create some musical contradictions in each song, which go in a crescendo tempo and tense to cool down in some part. Wise guys!
Track Listing:
Portrait
What We Are Dying For
Act II
Sacrifice
The Great Awakening
End Of Time
Finale
Nobody Sleeps Here
Watch "End Of Time" officil video here: