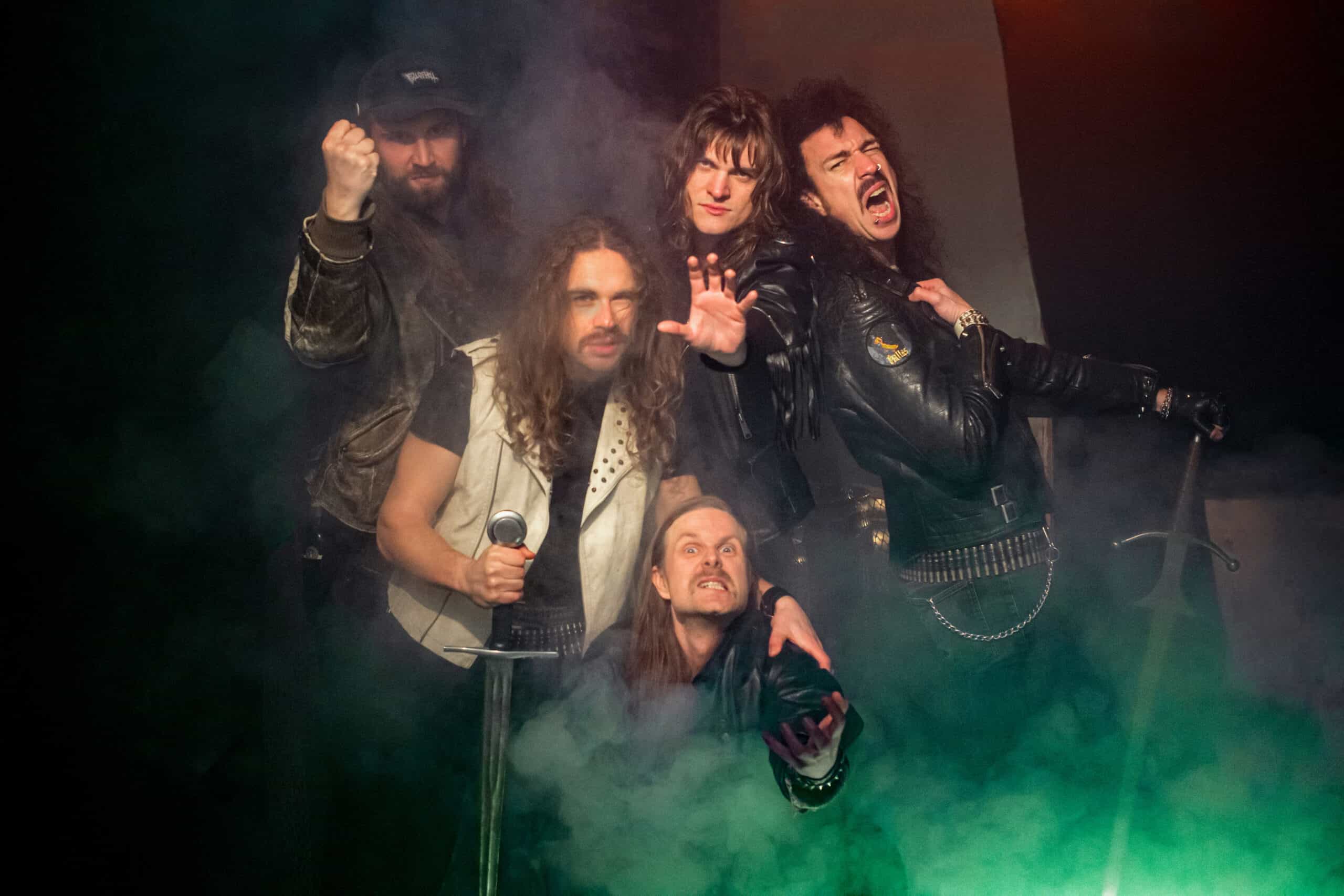 Jawbreaker Records proudly announces the vinyl version of ACID BLADE's debut full-length album "Power Dive"!
ACID BLADE are a powerful Heavy Metal outfit from Dresden, Germany, risen out of the ashes of the previous project Angel Blade. While the demo released under that name got great reviews, listeners should not just expect "Angel Blade II". Instead, this is a much heavier and more dynamic band, with influences ranging from 70s Hard Rock and NWOBHM to US Metal, Thrash, and Punk. While mashing together different styles, ACID BLADE's sound remains raw and honest, which paired with the characteristic and versatile voice of frontman Klay Mensana will not disappoint any fan of their former work.
The album is released by Jawbreaker Records on LP (due for January 2023), cassette (out on August 12, 2022), and digital formats and contains 8 musically and lyrically versatile songs, with lyrics concerning inner conflict, personal issues, the cruelty of war, tomb raiding – and of course extraterrestrials – but more often than not with a twist and lots of hidden layers of meaning to discover. Acid Blade are not reinventing the wheel but is consequently continuing to turn it. This is Heavy f**king Metal as it should be!
Note: A CD version was released through Personal Records (MX).
LINE-UP
Klay Mensana – Vocals
Luke Lethal – Guitars
Alvin Goreman – Guitars
Sci-man – Bass
Erik Nukem – Drums
Read our review here.