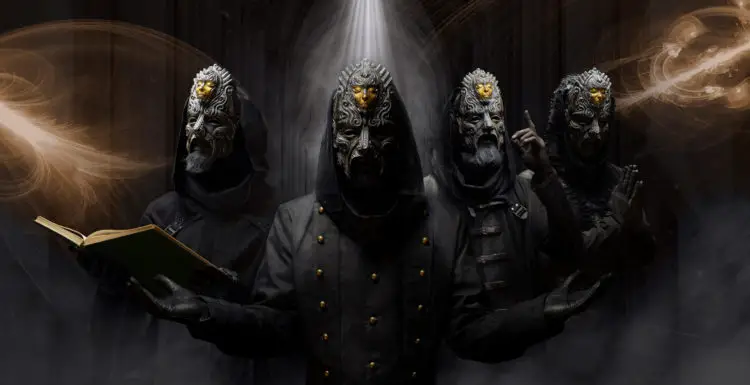 Apostolica have founded a new cult based on an intriguing and enigmatic image, a bombastic and pristine sound, catchy riffs and plenty of unforgettable hooks & choirs.
With its fresh and invigorating songwriting, 'Haeretica Ecclesia' is the first chapter of the four masked prophets' very own book of revelations: a prophecy in music where they – modern-day knights of the Apocalypse – declare war to the heavens and celebrate the human being despite weaknesses and defects.
The world needs faith and hope, now more than ever; the heavy metal scene need faith and hope too: Apostolica are the heretic, powerful and anthemic antidote to the age of spiritual slavery.
Ezekiel – vocals
Isaia – guitar
Jonas – bass
Malachia – drums
Read our review here.