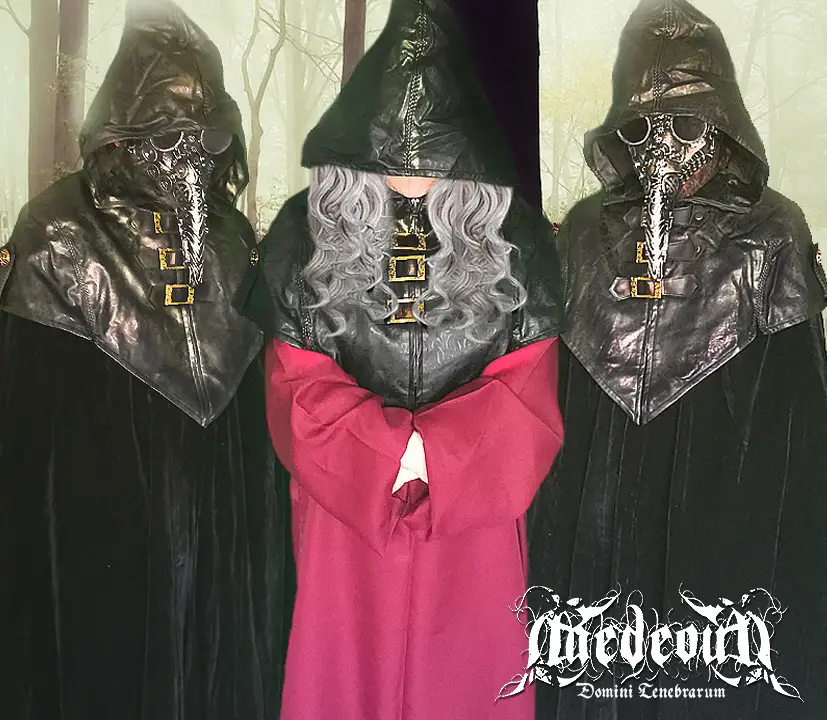 Caedeous® is an international musical project by Portuguese composer, songwriter, multi-instrumentalist musician and producer Paulo J. Mendes. Caedeous music is described as mixture between Symphonic and Extreme Metal.
Caedeous® music is characterized by the use of traditional instruments in metal / rock music (guitars, bass, and drums) mixed with live orchestra, choir performance and dark atmospheres. Paulo J. Mendes composes the music, elaborates the song structure and builds the orchestral arrangements for all of the Caedeous® album songs, RuteFevereiro (Black Widows & Enchantya) builds the vocal melodies and writes the Lyrics, alongside many guest / session musicians for instrumental recording in studio and live performances. Caedeous most regular session musicians are Bernardo Rodrigues on guitars and Manuel Pinto on bass guitars.
Due to Caedeous® unique nature, session musicians and orchestral features, live performances will be limited to special tour concerts, promotional events and festivals.
In August 2014, the debut album "Domini Tenebrarum" was composed and recorded with live orchestra and choir by Paulo J. Mendes with nine (9) songs with a total length of fifty one minutes and thirty three seconds (51:32), which was later privately showcased during the time period of October 2014 – June 2015 as an epic horror orchestra soundtrack reel for Music Supervisors and private music libraries in Hollywood, Los Angeles USA due to the nature of composer Paulo J. Mendes musical background / portfolio in the soundtrack industry in Los Angeles and Georgia. (https://www.paulojmendes.com and https://www.imdb.com/name/nm7585240/).
In 2015 Caedeous® project name was registered as an official trademark and the official website domain and contents were born at https://www.cadeous.com.
In March 2017, vocalist and lyricist RuteFevereiro(Black Widows & Enchantya) audition took place with Paulo J. Mendes and was contracted for upcoming soundtrack voices and choirs however due to RuteFevereiro unique symphonic metal background and voice skills she was also contracted to be part of Project Caedeous® as main vocalist and lyricist.
On June 2017, session musicians Bruno Guilherme (Cruz de Ferro), Bernardo Rodrigues (Ex-Requiem Laus) and Manuel Pinto (Ex-Enchantya) auditions took place and they were contracted to record the guitars and bass for the upcoming "Domini Tenebrarum" album and for live performances.
"Domini Tenebrarum" is now currently on the official recording process in terms of vocals, guitars and bass lines. The studio video blogs updates are being released in a lifecycle of 2 weeks in between of each other and a full studio documentary will also be released including all the previous video blogs and additional footage.
Caedeous® first studio length album "Domini Tenebrarum" is scheduled for a temptative release date of 20th  February 2018 and the "Orchestral Sessions – Domini Tenebrarum" for 1st December 2017.
The first singles from "Domini Tenebrarum," "Siege of Draedemor" and "The Rise of Marion" are being released on 31th August of 2017 and 30th September of 2017 on all major international digital stores such as Amazon and Apple iTunes and digital streaming services Spotify and Apple Music.
Read our review here.