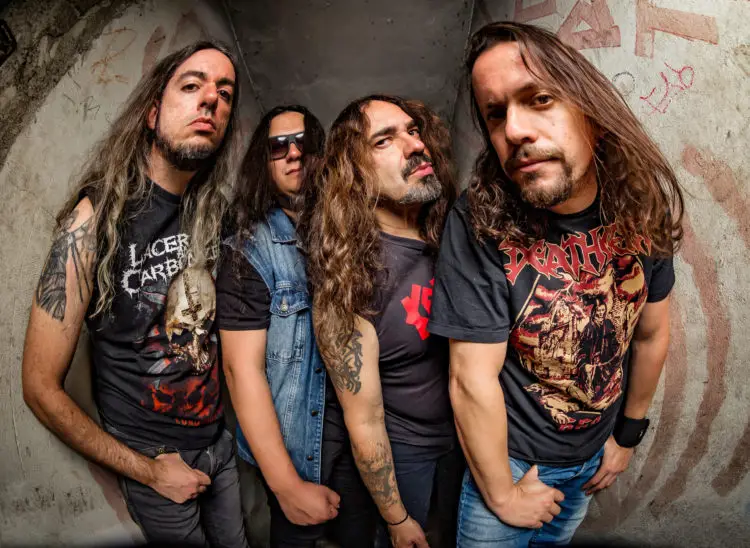 Deathgeist are a Brazilian Thrash Metal band formed in January 2017 by musicians Adriano Perfetto and Victor Regep. (Both members of the now extinct band Bywar).
And in the first months of activities, and with a solid formation, which included musicians Maurício Bertoni on bass and Goro on drums, the band released their debut album entitled Deathgeist (2017). This album had a good recognition in the Brazilian underground scene and received great reviews from the Brazilian, American and European media.
Amidst several shows, in 2019, Deathgeist released their second album called "666," which definitely placed the band on the level of recognized bands in the Brazilian thrash metal scene.
In October 2019, the band had a lineup change. Fernando Oster, from the band Woslom, took over as drummer in place of Goro.
In late November 2020, Deathgeist released the single CURSE OF THE MANDRAKE.
Unfortunately, the band had many shows postponed, and the tour of the album "666," was totally canceled in the years 2020/2021, due to the worldwide health crisis. With that, the band started to focus on the compositions and recordings of the 3rd album called "Procession of Souls," and the new album is already finished, and will be released on January 7, 2022.
Read our review here.