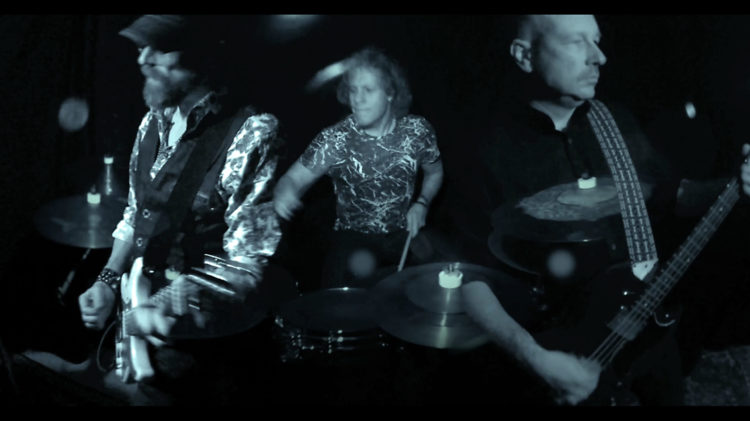 That this massive wall of guitar based music springs from only three guys can be hard to grip. At the same time Java Kickback allow themselves to embrace the contrasts. Their music is heavy and well crafted, varies from hard rock to almost lyrical, with mood swings from angry to airy without hesitation. The lyrics are almost spoken-word-like, mixing colorful pictures with urgent topics.
The band hails from Gotland, a mystical island in the middle of the Baltic Sea. The marks of living in a mythical place with millenniums of history can perhaps be traced in the mood and stories told by the band but it's the love of big rock anthems such as Queen, Black Sabbath, Soundgarden and Big Wreck that rubs off on the music the trio creates together.
One might ask; does the world need three more white guys playing rock music?
The answer is; yes! When it's this well performed, honest and sharp – it does.
During 2021 the band released a number of singles, all of which have found their way on to several notable playlists. The first single 'Flawed' set the stage for the bands riff oriented rock music with well crafted, poignant lyrics. The accompanying video is a 4 min journey through mankind's not-so-proud moments but it's also a reminder that we can do better.
A wake up call, if you like.
With the full length album, released March 11 2022, Java Kickback show that there is plenty of room for meaningful lyrics and interesting arrangements in the rock trio format.
Band Line Up:
Stefan Leoson – vocals, guitars, keys
Urban Johansson – bass, backing vocals
Nicka Hellenberg – drums, percussion
Read our review here.