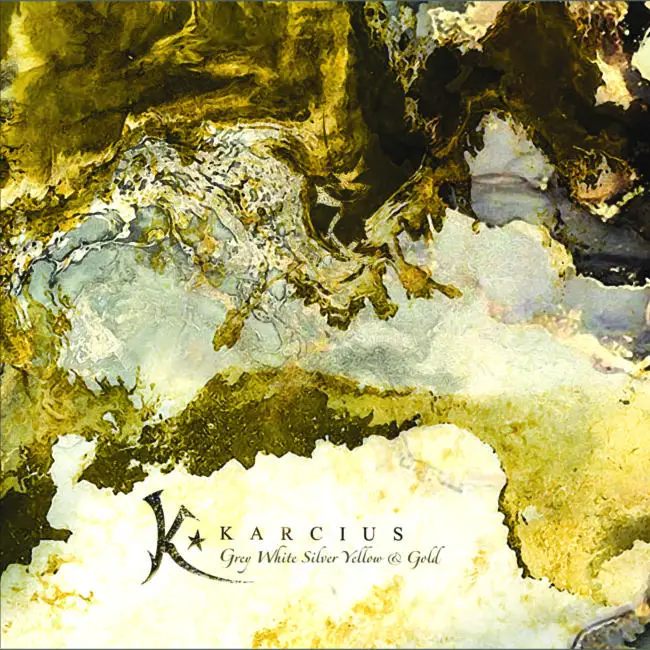 From one Metal extreme to the other in only two reviews. Previous review was about a raw band with a lo-fi production that goes right to the guts of my dear children nof the night. Now we've got an album with a clean and neat production that delivers the soul of any Metal band. Better yet, all Metal bands desire to be the best players they can. An album that from head to toe the fan will feel the care Karcius had to bring it to light. "Grey, White, Silver, Yellow, and Gold" is the album to show that friend of yours that doubts Metal musicians are the best of all. This album showcases all the diversity and rich Metal music has to offer. No doubts at all. It's so great to be a metaller!
It's really not easy to define "Grey, White, Silver, Yellow, and Gold" as a Prog Metal album. From where I'm standing the best Prog Metal albums are the ones which showcase lots of influences. Most importantly, all the influences from the the mind blowing music from the 1970s. "Grey, White, Silver, Yellow, and Gold" has lots of it. A great Prog Metal album is an album that addresses right to Emerson, Lake, and Palmer and then to Iron Maiden or Judas Priest. This album made me feel this way.
The funny thing about "Grey, White, Silver, Yellow, and Gold" is that even though it isn't a concept album the impression the fan gets is that each song is a tale to be told. Better yet, any song is a story that is told with all the care by Karcius and their flawless musicians. "Distance Kills" and others give this impression. I mentioned before the influence of Emerson, Lake, and Palmer but, I guess, a Prog Rock band that explains much better the Prog vibe of the band would be Kansas. The construction of the songs sound a lot as Kansas used to do. On the other hand, sometimes there is a hidden sense of the 1980's Prog Rock as Marillion used to do. "Distance Kills" addresses to both the way I see it.
Here's another album to proud of being a metaller. It shows everything Metal music has got. All the musicianship and ability. By the way, just loved the electric piano in the beginning of "A Needle Tree." The influence of 1970's Jazz Rock is all there. The soul of the band is all here.
Karcius "Grey, White, Silver, Yellow, and Gold" was independently released on March 18th.
Track Listing:
Parasite
Supernova
The Ladder
Cosmic Rage
Distance Kills
A Needle Tree
Watch "A Needle Tree" official video here: