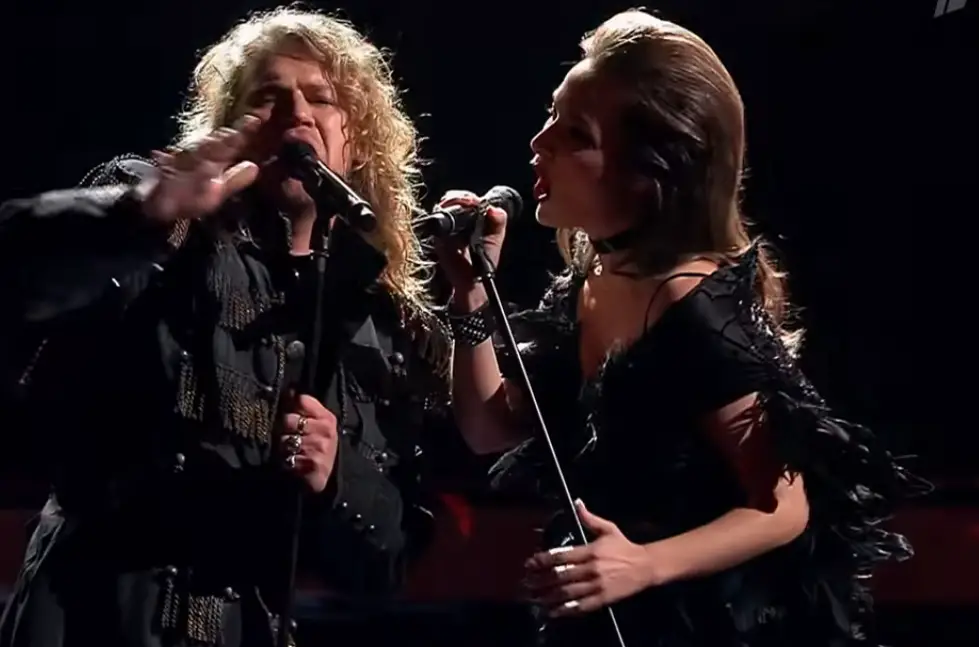 Below you can watch an interesting duet — by contestants Nadezhda Samkova and Roman Arkhipov — of METALLICA's "Sad But True" on Russian version of The Voice.
"Sad But True" was released in February 1993 as the fifth and final single from their eponymous self-titled fifth album, commonly known as Black Album. The music video for the single was released in October 1992.
Some more videos from singing contests:
Earlier this month, the Mongolian hunnu band THE HU released a cover of "Sad But True" translated entirely into Mongolian.
THE HU's distinct style allows listeners to hear this song in a completely new way. The band added traditional Mongolian instrumentation along with their signature style of throat singing and swapped out "Sad But True"'s English lyrics for their native language, Mongolian. The same distorted guitar melody from the original song helps drive the song forward, but the originality and musical prowess of THE HU's distinguishing sound makes this track stand out on its own.
With this cover, THE HU also launches THE BEST OF BETTER NOISE MUSIC: 15 YEARS OF ROCK series that runs throughout the label's 15th year in business — 2021.  The compilation features exciting new versions of songs from their diverse rock catalog. THE HU will kick off this campaign, as the band embodies all the label's hopes for the future of rock – diversity, expert musicianship, passionate performance and clever creative collaboration.