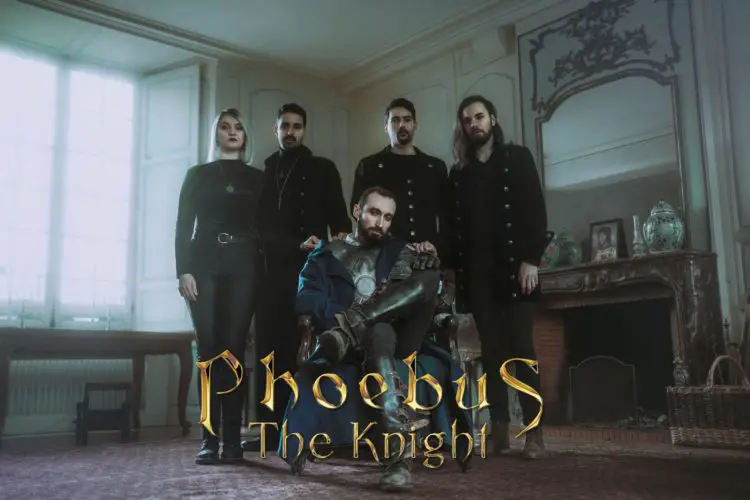 "The Last Guardian" is a prologue to the upcoming album "Ferrum Fero Ferro Feror." It melts the power of the metal sound with the epicness and the colors of a full orchestra.
The songs tell the beginning of the French Revolution, how the Beast, main Phoebus' antagonist and Vampire Lord, will attack the dwarf city of Baraz Dûm in Iceland to trigger the eruption of the Mount Laki volcano that will have terrible effects on the agriculture and people of France and that will eventually lead to the Revolution. They tell how the Beast and the vampires, infiltrated in the crowd, will manipulate the people to lead them to violence during La prise de la Bastille and make the first head fall. They also tell how Phoebus and the Knights of Heliopolis will participate in the signature of the Declaration of human rights and, finally, how the Beast will kidnap one of the most important ally of the light, the Iron Queen, the last guardian.
This EP contains lots of musical landscapes with classical symphonic power metal, symphonic progressive metal and more extreme symphonic metal. All those styles are melted with a full orchestra playing classical or movie inspired themes and you will also hear short quotes from eminent classical composers like Brahms or Fauré in a metal way.

Track Suggestions:
The Fall of Baraz Dûm
The Time of the Light

Band Line-Up:
Axel de Montalembert aka. Phoebus – vocals,/lyrics/story
Adrien Djouadou aka. Oswald Croll – guitar/additional vocals/composition/orchestration
Noémie Allet aka. Arkeuid – bass/additional vocals
Adrien Guingal aka. Hadrian – guitar
Guillaume Remih aka. Robin of Locksley – drums

Discography:
2022 – The Last Guardian (First EP)
Upcoming release :
Ferrum Fero Ferro Feror (First Album, release date yet unknown)
Read our review here.