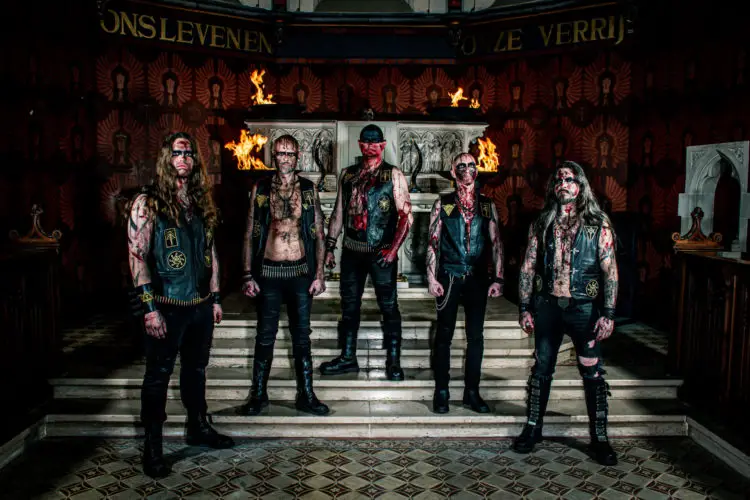 "Live by the rule of Fang and Claw, Survival is the highest Law."
Belgian black metal horde SERPENTS OATH return with their sophomore full-length, entitled "Ascension"!
The album was conjured at the renowned Stage One Studio with Andy Classen as the master of ceremony. SERPENTS OATH state: "When we released our debut, we were a trinity. Since then, we have expanded our line-up to five sworn in members. Working on and recording this album as a band has brought a new dimension to this record. Expect no remorse from this opus, only crushing riffs, pounding drums and terrorizing screams."
The artwork was created by Néstor Avalos and shows the next chapter of the rebellion of Lucifer which was depicted on the band's first album "Nihil" (2020). Now he has stormed the Throne of God only to find it empty and thus ascends to become his own God. The title 'Ascension' refers to this journey of becoming your own God. It also refers to the journey of the band as they continue to ascend to their own Black Metal Throne.
Witness the unleashing of the Beast on June 24th through Soulseller Records and prepare to be crushed by skull impaling riffs of hate!
"Yours is my Flesh and my Spirit."
Read our review here.