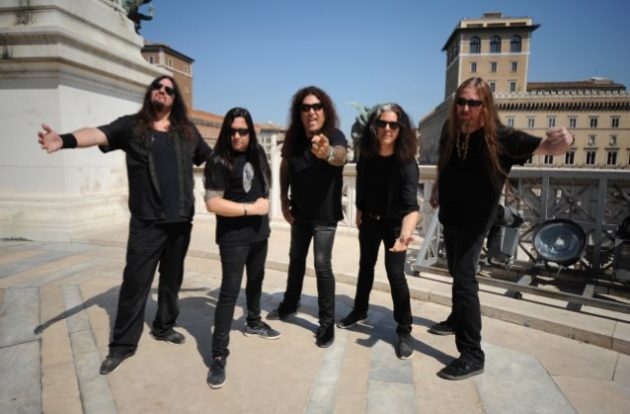 TESTAMENT frontman Chuck Billy posted on his Twitter and Instagram accounts, confirming that they are in the studio working on a new album that's due for release later this year.
He wrote:
The Tomahawk is the smoking weapon of choice for this mornings writing session. New Testament album in the making. #thechief #wakeandbake #newtestamentmusic
This corroborates last month's article which hinted that a new TESTAMENT album was coming soon. The follow-up to 2016's "Brotherhood Of The Snake" will be the band's twelfth studio offering in their 35-plus year career.
TESTAMENT will support their new album with a summer European tour, and are reportedly on the bill for what might be SLAYER's final U.S. tour. The band will also join MEGADETH for the latter's first-ever MegaCruise in October, alongside ANTHRAX, CORROSION OF CONFORMITY, ARMORED SAINT, METAL CHURCH, OVERKILL and many other acts.