From the depressive depths of Tilburg comes TREURWILG! A massive two-guitar attack of sadness, with haunting soundscapes and rumbling vocals, destined to drag even the happiest soul down to hell. TREURWILG are here to remind you that the world is not a happy place.
"An End To Rumination" is chapter 2 in the TREURWILG saga. While still a logical successor to the debut "Departure," "An End To Rumination" expands and experiments with the style and sees the band venturing into more directions, while still keeping the roots firmly into the doom soil. Influences from black- and post-metal are embedded within the depressive melodies and dirging tempos. The funeral doom, while a bit forced on "Departure," is embraced and naturally executed on tracks like "Myosotis" and "In Ruin And Misery." A few things are the same as on "Departure". The album contains five songs, which were recorded live in the studio, with minimal overdubs and no studio magic. Yet there is no shortage of TREURWILG's signature massive riffs, oppressive melodies, deep guttural vocals, and slow crawling tempo. The result is still crushing doom metal. "An End To Rumination" is a concept album, and tells the tale of a human and its fears. It draws on self-reflection and the darkness within. Each song is a story of fear and weakness and the courage to conquer those fears. The lyrics were each written by one bandmember, with one a collaborative effort.
"An End To Rumination" is a continuous piece, the songs stitched together by haunting, and beautiful keyboard pieces composed by Faal- and Fenadorn keyboardist Catía André Almeida. The concept is vocalized by Apostle of Solitude-guitarist Steve Janiak. The beautiful coverphoto, as well as the booklet were created by Vera Kuijpers, who also designed the cover for "Departure."
"An End To Rumination" is the result of three years of gathering experience, making friends, and perfecting their craft. It's the next step in the growing cycle of TREURWILG.
Read our review here.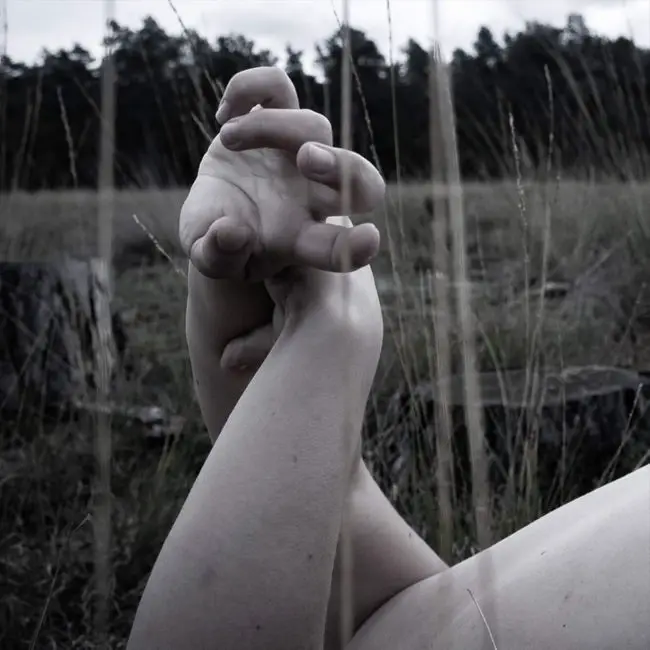 .