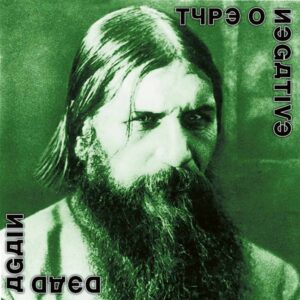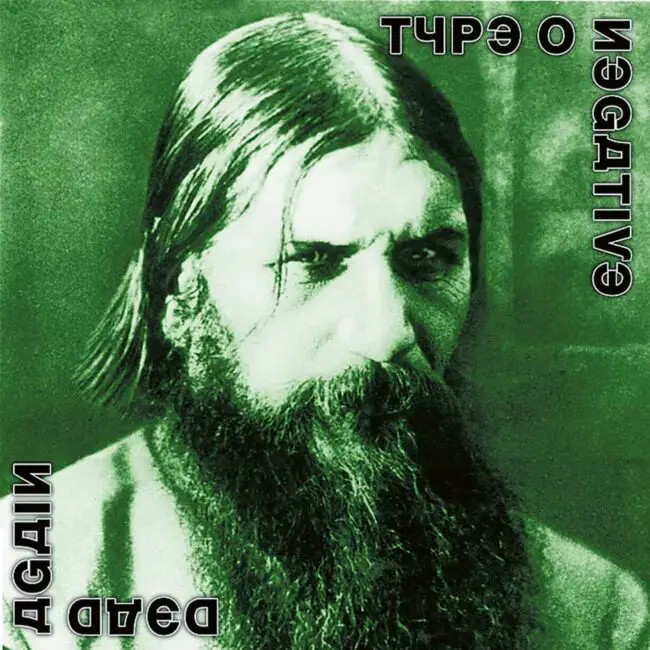 My dear child of the night knows that I don't play the know-it-all reviewer that knows all the Metal bands and albums of this sad and lonley and pathetic little planet. First because it's really impossible. Second, because it's impossible. Third, it's not possible. There are bands that are complete strangers to me. Instead of writin lines and lines of my alleged wisdom of Metal music and the subject band I'd rather write about the things I really know that is what I'm hearing with the albums. No offense, please. I really like what my fellow reviewers do.
Well, after all those words said I have to say that me and Type O Negative have a small history. Pretty small indeed because I won't say I know all the band's career and albums and things. I only know one song that is their all-time classic 1993's Black No. 1 (Little Miss Scare -All) which I really don't why was a hit among Rock FM stations. The song was too gloomy, too dark, too gothic for FM radios which that time had the pattern of playing only happy-sunny-days songs. That time I had no idea that there was a thing called Gothic Metal. Not even Doom Metal I was familiar with, but the song was really great. Never heard the album "Bloody Kisses" where the song came from either. Nor rose my interest for the band that times of eMule when I downloaded lots of Metal albums that I had the slightest idea. Yeah, I used to get my Metal magazines and look for all the bands mentioned on them. I remember to have liked a lot the vocals. Low, dark, strong. A kind of vocals not that commom back then. Vocals are still a trademark here with "Dead Again" besides many other things.
Ok, then, let's go for it. To listen to "Dead Again" was like the first time – well, as a matter of speaking it really was. Even if this album a celebration of the 15th anniversary of the original release. Well, one more reason to be the first time. Here and there I was able to find all the nuances that attracted me to Black No. 1 (Little Miss Scare -All). And I discovered others as the Black Sabbath influenced "Tripping a Blind Man" from Sabotage era. Here I found a band that can also be complex in their songwriting as most of the songs have an average of 8 minutes. For instance, "The Profit of Doom" has more than ten minutes of a doomy atmosphere with some complex influences in the drumming which tries to vary in tempo and fill all the spaces with some creative fillings. I feel that the rule here is not to foloow a rule. "Dead Again" has lots, but lots of variations and plot twists as, for instance, in "September Sun" which starts with a sweet classical piano to then rise in tempo and intensity to suddenly fall into some The Beatles moments. I guess this The Beatles atmosphere explains better what my dear child of the night will find here. The track sounds as a combination of the The Beatles with the aforementioned Black Sabbath's era.
"Dead Again" is an album where everything happen. From a Doom Metal influenced track to a Gothic Metal song with all the nuances aforementioned. It seems that Type O Negative got all their influences put them in a cauldron and mixed them to get to the songs of the album. By the way, there are ten alive tracks in it being three of them at Wacken Open Air 2007. In a nutshell, Type O Negative are really a strange band making strange music and they get all my cheers just for being that strange.
Type O Negative "Dead Again" will be released on November 25th via Nuclear Blast Records.
Track Listing:
Dead Again
Tripping a Blind Man
The Profit of Doom
September Sun
Halloween in Heaven
These Three Things
She Burned Me Down
Some Stupid Tomorrow
An Ode to Locksmiths
Hail and Farewell to Britain
Everything Dies (live)
My Girlfriend's Girlfriend (live)
Are You Afraid – Gravitational Constant (live)
Black Sabbath (intro) Christian Woman (live)
Love You to Death (live)
Black No. 1 (Little Miss Scare All) (live)
Anesthesia (live at Wacken Open Air 2007)
Christian Woman (live at Wacken Open Air 2007)
Love You to Death (live at Wacken Open Air 2007)
Watch "September Sun" official video here: