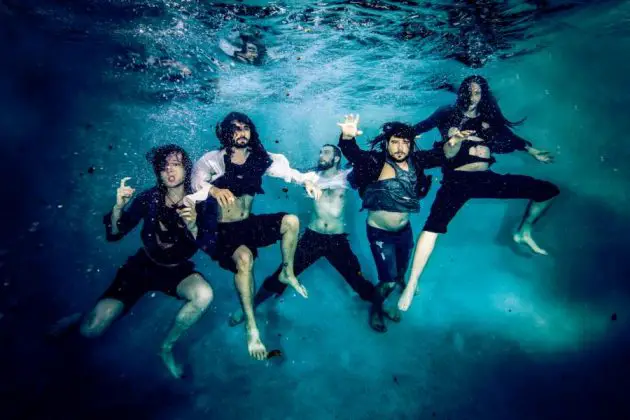 Check out ALESTORM's singer barking the song "Mexico" from their new album "No Grave But The Sea" which was released on May 26th. The video footage from Download Festival can be seen below.
The band states:
"Oh wow! We had so much fun at Download Festival that we even played 'Mexico For Dogs' at our second wee show on the Firestone stage!"
Check out review for "No Grave But The Sea" here. You can watch the official music video for "Mexico" here.
With "No Grave But The Sea", ALESTORM's epic modern symphonic folk metal anthems with endless hooks will be stuck in your head until the heat death of the universe, so put on your eyepatch and get ready for the perfect soundtrack to the most epic battle of your life!
The new album is out now on Napalm Records, you can purchase your copy here.