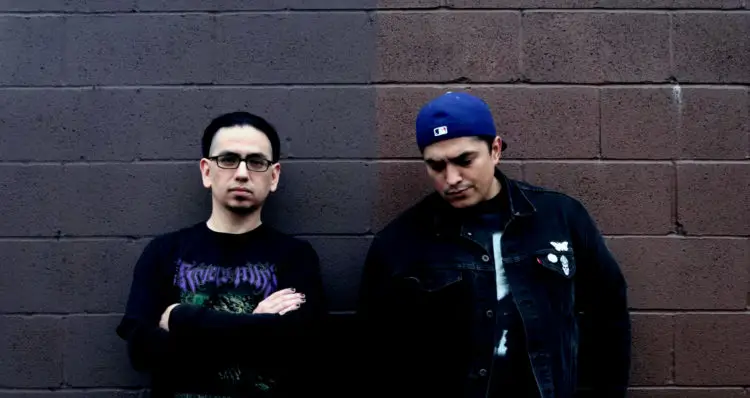 Like many modern bands, and artists of today, Wisdom and Fools were born in a bedroom. The band consists of Philip Vargas, and John Ramirez who both hail from Los Angeles, California in the United States. With over a decade of friendship under their belt, and a combined taste in all things heavy, they set out to create music that challenges the modern paradigm of today's heavy music scene. The two jokingly described themselves with the statement: 'Two snobs making heavy music.'
Dark, aggressive, and unrelenting are the key characteristics of the band's sound and the duo's first single 'The Pit' is a perfect encapsulation of this. Philip's guitar sound wastes no time in bearing its razor-sharp teeth and it quickly bites down and tears you shreds. Underneath it all, is John's bass guitar. It is a heavy, and thunderous lurking monster that rears its head solemnly, but its ominous presence is always felt. Right from the start, the drums assault the listener with pristine brutality, and they drive the song forward at a breakneck pace. On top of this cacophony of controlled chaos is Philip's visceral voice which is strong and downright nasty. The lyrics are a haunting piece that describes a descent into an inescapable darkness, and these themes are present everywhere on their first release.
On February 22, 2022, Wisdom and Fools released their explosive debut EP 'What Lies Beneath.' It is a powerful, and brutal debut, and these two have promised that they are just getting started.

Band Line Up:
Philip Vargas – guitar, vocals, lyrics, production
John Ramierez – bass, drum programming
Read our review here.