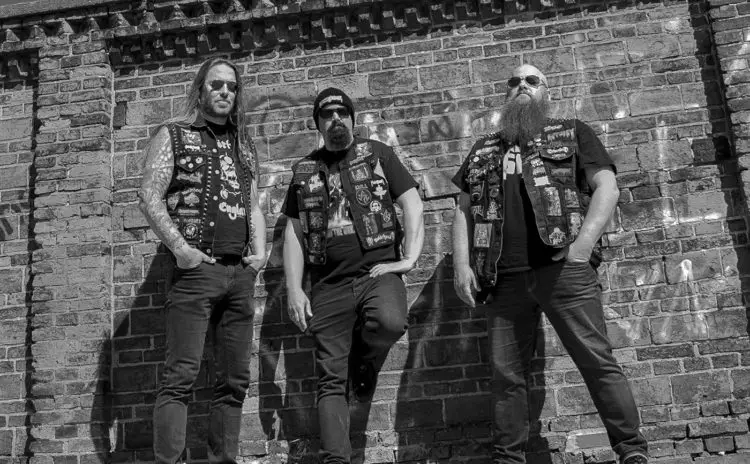 Testimony Records proudly presents the sophomore album of East Frisian Death Metallers TEMPLE OF DREAD!
The band was spawned in 2017 by guitarist/bassist Markus Bünnemeyer and his school friend Frank Albers (lyrics). Along with drummer/producer Jörg Uken (Soundlodge Studios) and vocalist Jens Finger (Slaughterday) the first full-length entitled "Blood Craving Mantras" was already recorded in late 2018 and released in 2019. Driven by the enthusiastic feedback on the debut, TEMPLE OF DREAD started working on new songs immediately. The new album "World Sacrifice" contains eight brain-drilling and head-splitting songs as well as a cover version of the Morgoth classic "Sold Baptism" and is adorned with a cover artwork by famous American artist Jesse Peper.
"Of course, the music still pays homage to fast old school Death Metal, but you can recognize a development", says Bünnemeyer. "We`ve put a lot of small changes, experiments and improvements to the new songs. Jens and Jörg have made a big contribution to the songwriting. The album takes no prisoners and it will kick your ass from the first note to the last!"
Prepare for the World Sacrifice!
Read our review here.